Throwback Thursday: Wait for it…
Match Day is all about the anticipation. Hundreds of medical students nationwide will gather at their Match Day festivities to learn where they'll spend their residencies. It is one of the most defining moments of their educational careers. And it all comes down to the wait.
These days, students race to find their names on envelopes stapled to a large board. But in 1981, as seen in the Aesculapian yearbook, students found their letters inside their campus mail boxes.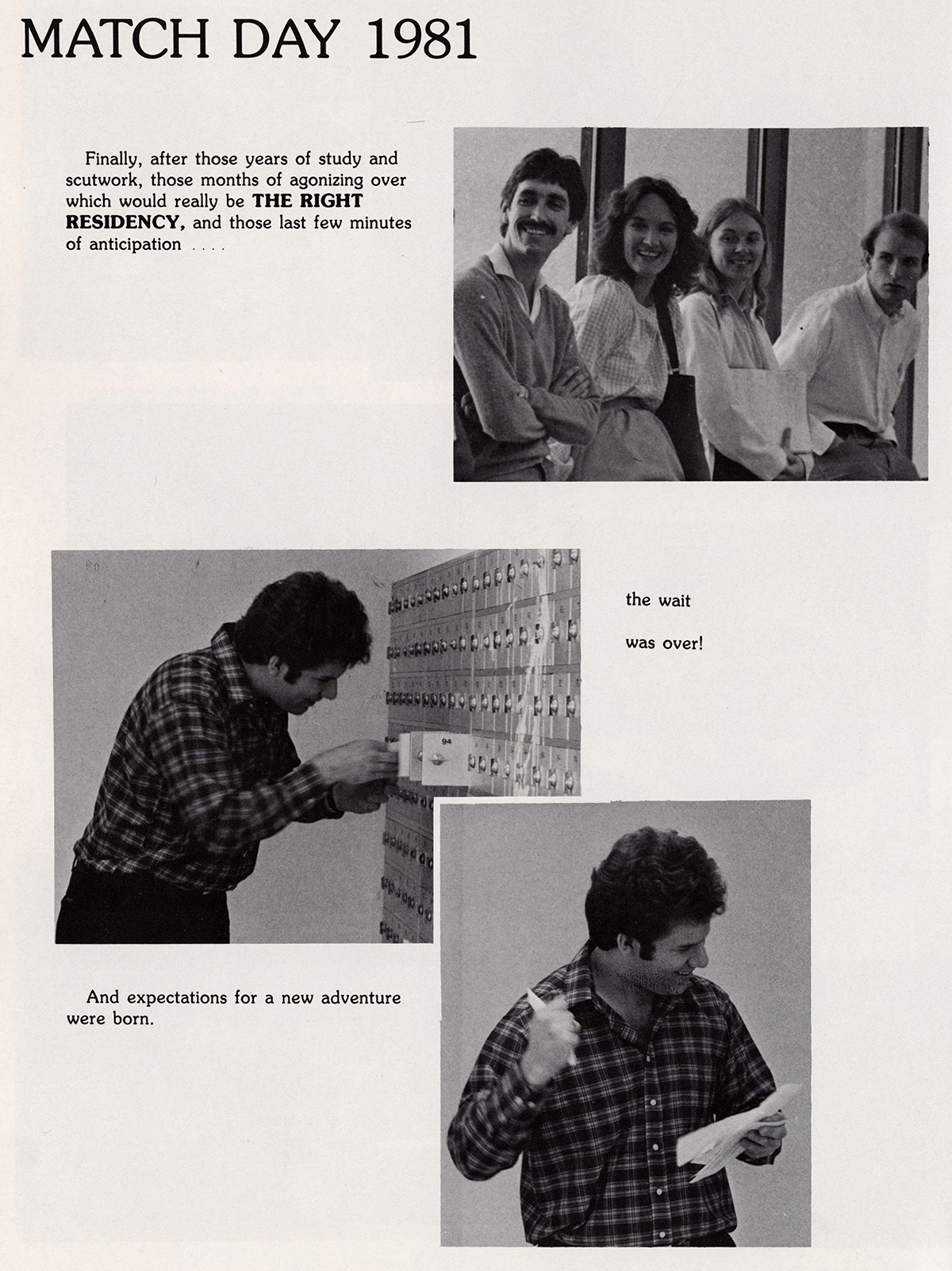 For our students, the wait is over tomorrow at 11 a.m. Visit our Match Day site to watch a live stream of the event and learn how to connect with us on social networks.
By Andy Phifer