Throwback Thursday: Seeing, hearing and thinking
In 1977, the Neurosensory Center of Houston, a joint project of Baylor College of Medicine and the Methodist Hospital, opened. The center launched with a focus on the treatment of disorders that affect the brain, nose, ears, eyes, throat, and nervous system. In this photo from the February 1973 edition of Inside Baylor Medicine, courtesy of the Baylor College of Medicine Archives, Corbin J. Robertson, S. Marcus Greer and David C. Bintliff are inspecting a model of the then-proposed center. Pretty neat, right?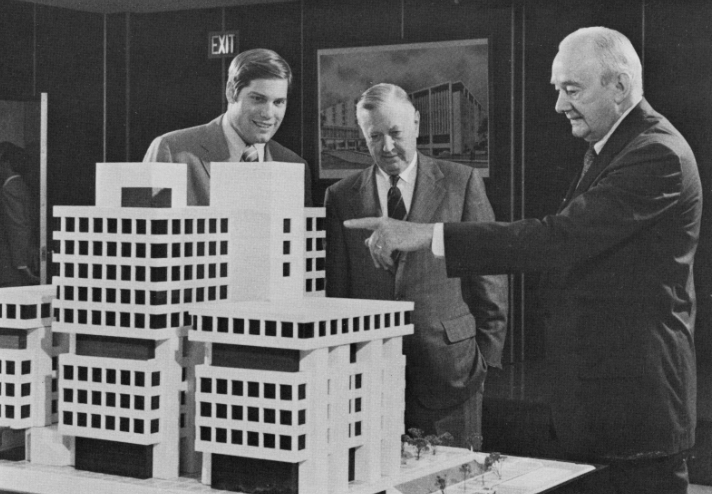 Forty-three years later, the center houses Baylor's departments of neurology, ophthalmology and otolaryngology. Recently, Baylor's Innovation Development Center was established and is housed on the 5th floor of the center. Not bad for an almost-quadragenarian.
-By Nicole Blanton