Throwback Thursday: In one ear and…
Many forms of modern-day entertainment involve the use of our ears. The ability to hear also plays a critical role in completing daily work tasks and communicating with our families and friends, so the science of otolaryngology remains an important aspect of medicine. Take a look at this photo from the Aesculapian Yearbook, courtesy of the Baylor College of Medicine Archives.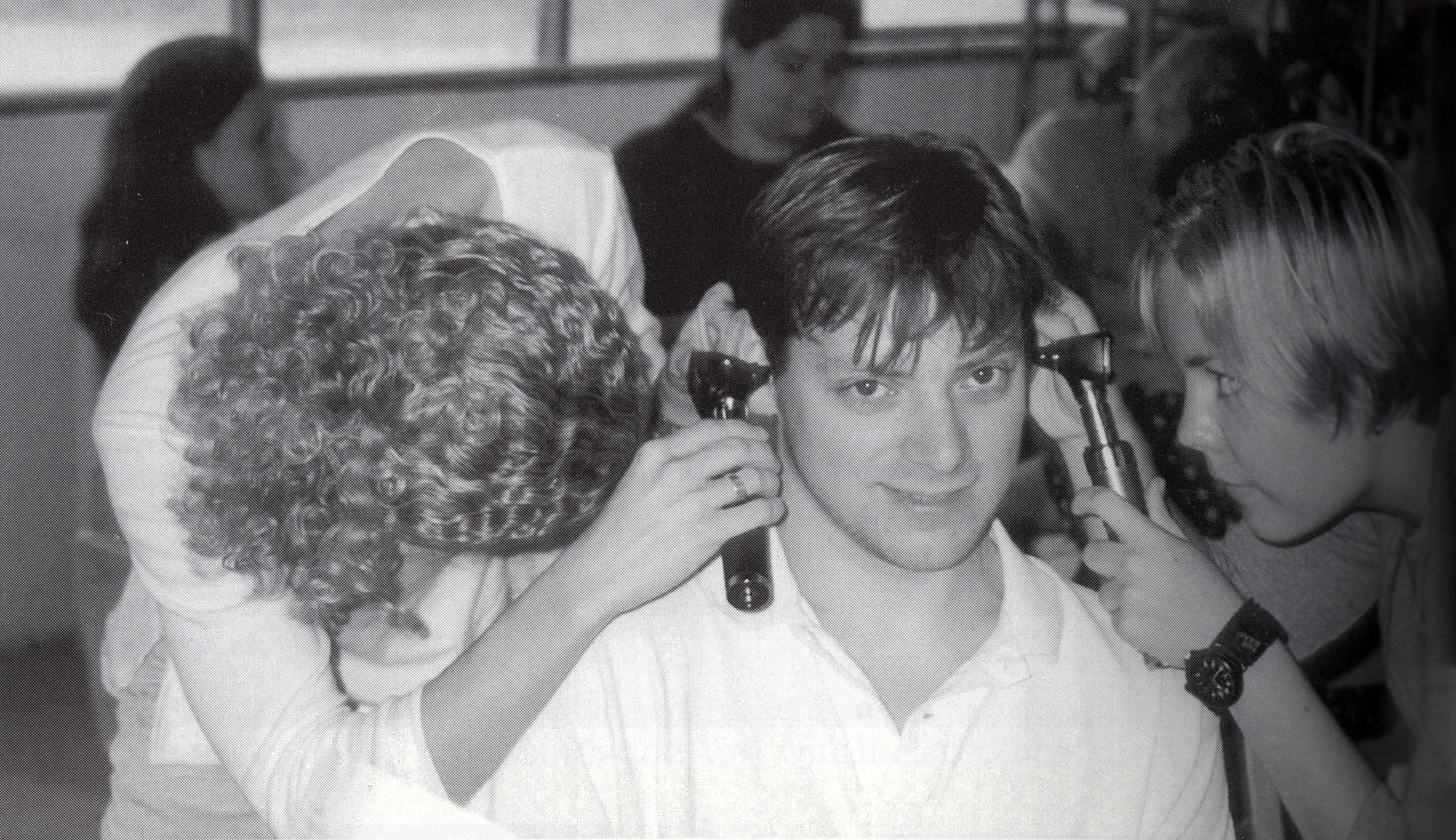 We have two students who were putting their otoscope skills to work in 2001. Very similar to what it's like when you go to the doctor's office today, right? Turns out 15 years doesn't make a difference when it comes to getting your ears checked. Who knew it could be so much fun?
-By Nicole Blanton