Throwback Thursday: Killer Bs
The Houston Astros' time in the postseason is over, for this year. But during their wildcard bid for the postseason spot, fans across Baylor College of Medicine decorated their offices and wore Astros gear in support of the team.
We did the same the last time the Astros made it this far in 2005. Ten years ago, the city of Houston rallied together as the Killer Bs (former players Jeff Bagwell, Craig Biggio) led the team to a World Series victory. The Killer Bee became a sort of unofficial mascot for a time.
Susan Peterson, registered nurse at Baylor Clinic, submitted this week's Throwback Thursday photo.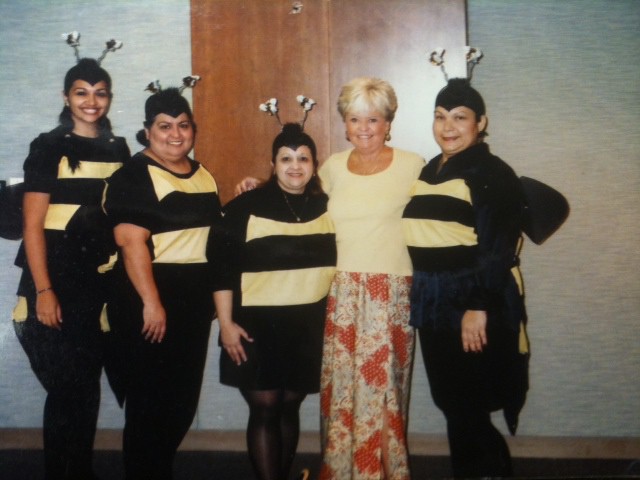 "This was "Go Astros Day" back in 2005 when the Astros were also in the finals," she said. "The city went crazy. This photo is of five of us from Baylor Urology Clinic–I'm in the center in street clothes – and the "Killer Bees" are all urology clinic coordinators."
How did you support the Astros?
-By Andy Phifer