Body and mind: Teen Health Clinic takes comprehensive approach to healthcare
Exams, college acceptances, and learning how to navigate the adult world are all things that adolescents have to take on in their youth. Fortunately for Houston area teens and young adults, good health is attainable at the Baylor Teen Health Clinic.
During a spike in the teen pregnancy rate in the late 1960s and early 1970s, Dr. Peggy Smith, professor of obstetrics and gynecology at Baylor College of Medicine, wanted to understand the causes and circumstances surrounding the events of the time.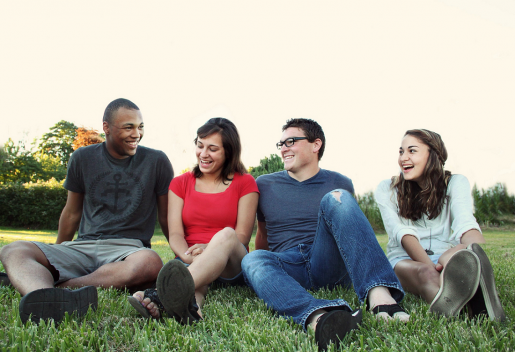 "I looked at the statistics and determined that maternity care was important. We needed to be upstream and figure out how to provide primary prevention to this group of young women who could lose opportunities that had the potential to advance them socially, economically, educationally if they became mothers," said Smith.
Addressing teen pregnancy with primary prevention worked well. The pregnancy rate at the Teen Health Clinic high schools dropped from 16% to less than 3%. With the success of pregnancy prevention, the Teen Health Clinic has retooled its mission to provide primary care and center public health, which includes immunizations, well-child exams, sports physicals, and reproductive care.
"We are focused on the basic things that make kids healthy and provide a strong platform for them to succeed," said Smith.
A major key to success also includes mental health. Recognizing the need to modernize this part of wellness, Baylor's Teen Health Clinic is exploring a telehealth pilot project  that will provide teletherapy sessions to students  on their mobile phones.
In conjunction with the Menninger Clinic and under the supervision of Dr. Eric Storch, vice chair of psychiatry at Baylor, this program will help students facing significant mental health problems and those dealing with traumatic events.
Services at Baylor's Teen Health Clinic are free, which eliminates a cost barrier many lower income students face. "Even a $20 co-pay for a sports physical can disqualify a student from participating in sports or extracurricular activities," explained Allyssa Abacan, project manager with the Baylor Teen Health Clinic.
Additionally, the HPV vaccine and the pricier meningococcal meningitis vaccine, which is required to attend college, are also offered at no cost.
While services are free at the clinics, parental or guardian consent is required for those under 18 to receive care, except for STI screenings, treatment and pregnancy tests. "We encourage parental involvement, so it's important to build a rapport with the community and parents to give them the necessary tools to have a conversation with their child regarding their health," Abacan said.
The Baylor Teen Health Clinic provides free and confidential primary and reproductive preventative healthcare services for Harris County adolescents and young adults, ages 13-24. See a list of locations and how to schedule an appointment.
-By Melissa Tucker