Baylor center seeks to understand deadly outcome in epilepsy
Dr. Jeffrey Noebels, professor of neurology and molecular and human genetics, is leading a new research center of international scientists who seek to answer questions that arise from the mystery of sudden unexpected death in epilepsy (SUDEP).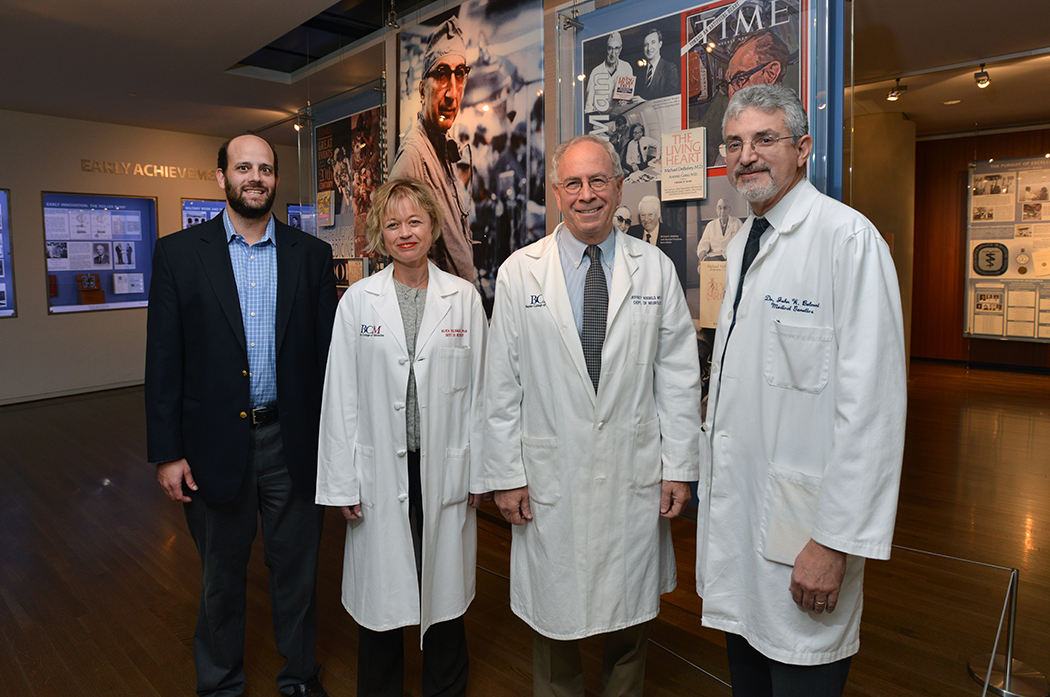 Called a "Center without Walls," it was established by the National Institute of Neurological Disorders and Stroke to address the challenges and gaps in epilepsy research.
"The need is simple – thousands of children and adults with epilepsy die suddenly without any warning. Even starting the conversation with patients about sudden unexpected death in epilepsy can be difficult because at present we have no way of determining exactly which patient with epilepsy is at specific risk," said Noebels, who also holds the Cullen Trust in Health Professions Endowed Chair at Baylor.
Experts estimate that as many as 1 in 1,000 people with epilepsy die each year as a result of SUDEP. Many of those deaths affect people ages 20 to 40.
The Center and the nine groups of scientists involved in it have received a five-year, $27.3 million funding award to support the Center for SUDEP Research, a collaborative group working on increasing the understanding of this deadly complication of epilepsy.
Noebels, also the director of the Blue Bird Circle Development Neurogenetics Laboratory at Baylor, has long sought to address this problem and is charged with leading the group.
"The Center for SUDEP Research is made up of nine projects established at different institutions across the U.S. with the common goal of quickly taking SUDEP lab results to the clinic," Noebels said. "This project is one of life and death, bridging patients past and present, and connecting basic and clinical researchers."
At Baylor, one of the core sites, researchers will work to develop a risk calculator for physicians to understand personal risk of SUDEP for a patient with epilepsy, identifying the mechanisms behind that risk and working to create way to intervene with a remedy to save lives.
Additional Resources
Read more about the Center's patient-centered approach and research cores.
Learn more about the grant from the National Institute of Neurological Disorders and Stroke that supports the center.