Throwback Thursday: What's old is new again
While trends come and go, bands rise and fall in popularity, one thing stays the same: Students at Baylor College of Medicine enjoying foosball over the decades.
This week, break out your light wash to the jeans and dust off your favorite Hüsker Dü album. We're going back to 1980s.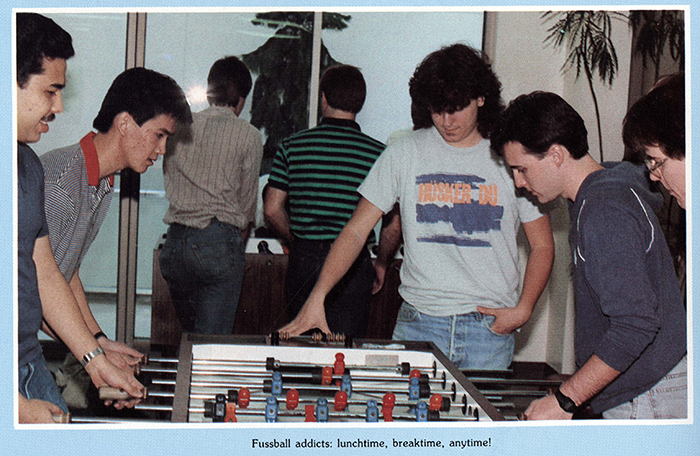 In this photo, courtesy of the Baylor College of Medicine Archives from the 1987 Aesculapian yearbook, our students congregate to run the table, blow off some steam and refine their foosball skills.
Does this scene look familiar? Have a fond memory of running the foosball tables at Baylor? Share it in the comment section below.
Editor's note: Readers may notice the yearbook caption includes the word "fussball" and may be wondering why we listed it as foosball. Our research points to both spellings technically being correct. The Merriam-Webster dictionary entry for foosball notes that fussball comes the German translation of the game's name. The history of the game seems to be a little muddled.