Throwback Thursday: More foosball, please!
As you've seen in a previous Throwback Thursday, foosball has been a mainstay among Baylor College of Medicine students for many years. Since you might be searching for some indoor activities to avoid the summer heat, check out this photo from the 1984 Aesculapian Yearbook, courtesy of the Baylor College of Medicine Archives.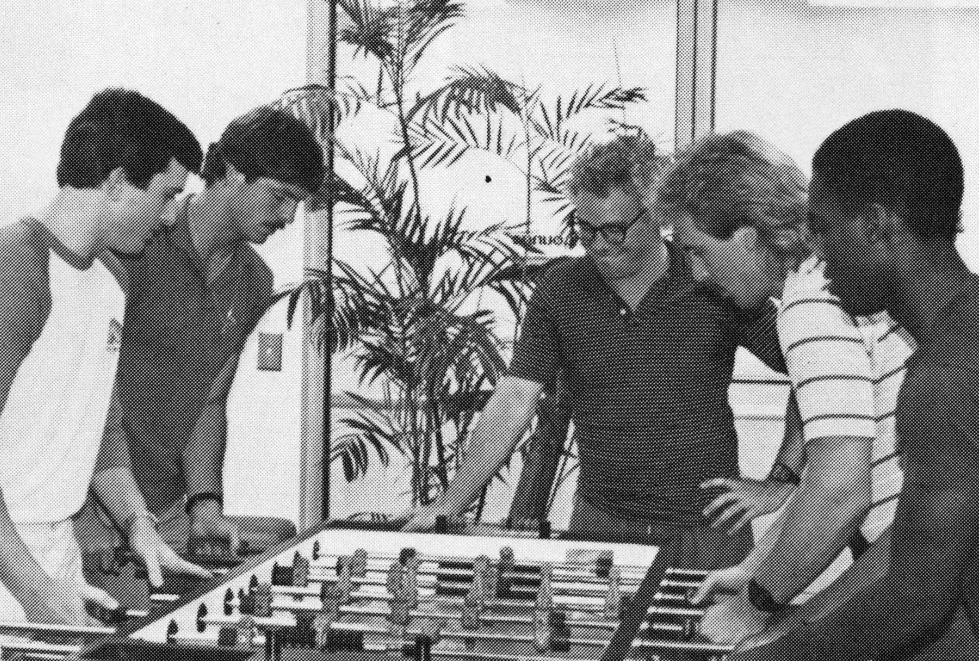 The yearbook caption reads: "Foosball – A tension release mechanism after hours of intense lectures." Most students, regardless of age, are thrilled to finally be on summer break.
-By Nicole Blanton