Throwback Thursday: Our building blocks
In the early days of the College, when we were still Baylor University College of Medicine in Dallas, the kindness of Mrs. L.P. Ramseur of Paris, Texas helped us build part of our first home.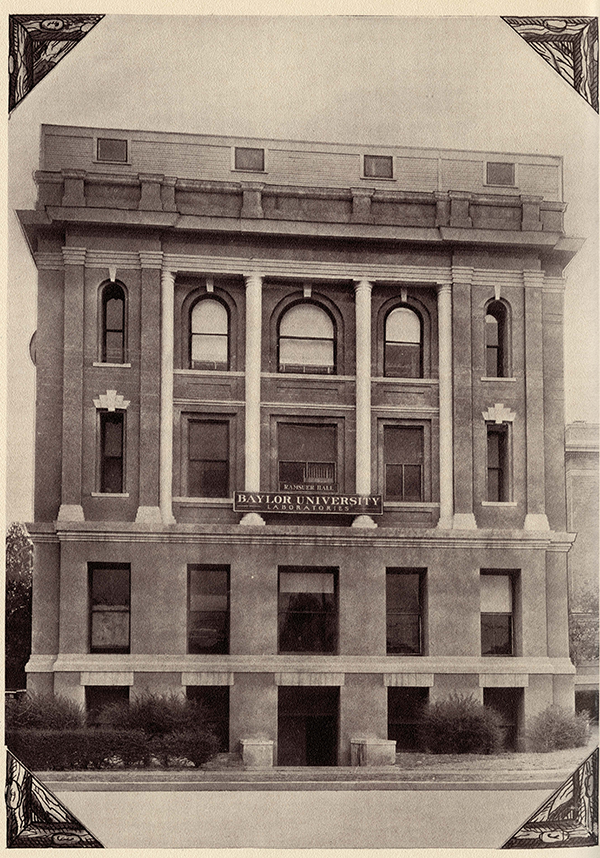 In this photo, courtesy of the Baylor College of Medicine Archives, found in the Baylor University 1929 yearbook, Ramseur Hall bares the name Baylor University Laboratories.
According to the History of the Department of Surgery at Baylor University Medical Center:
"Ramseur Hall housed all the departments of the medical college from 1909 to 1923 … A dispensary was established on the ground floor of Ramseur Hall, and this is the first definitive record of an outpatient department in the college. The dispensary was opened for the poorer of the city from 2 p.m. to 3 p.m. every day except Sundays and holidays."
By the time this photo was taken, the science hall was home to the remaining departments of the medical, dental and pharmacy schools that hadn't moved to the former East Dallas City Hall building in 1923.
Additional resources
Learn more about the College before we moved to Houston
A look at one of our first affiliate hospitals