Our new graduate students by the numbers
This is an exciting time of the year as the halls of Baylor College of Medicine are filled with new faces. On Monday we welcomed our newest class of medical students. Today we welcome new graduate students to the Baylor Family.
By the numbers
Take a look at the breakdown of graduate students who arrived at Baylor  today for orientation.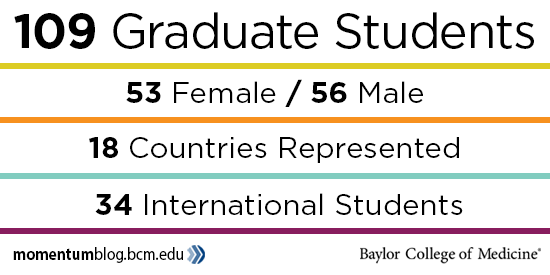 Learn more about our Graduate School of Biomedical Sciences.
Explore the school's graduate programs.
Our graduate program is consistently ranked among the best in the nation. Learn why.
-By Audrey M. Marks and Andy Phifer