Welcome new medical students
Incoming medical students at Baylor College of Medicine are joining the College and beginning orientation today. Medical students, we welcome you to our community!
By the numbers
Here's who's starting at Baylor today: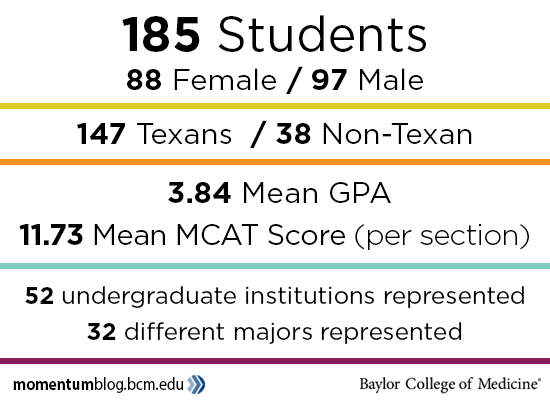 Peer-to-Peer
Anxious about what medical school may hold? Get stories from students as they navigate clinics, their thoughts on medicine and healthcare, and stories from the frontlines of research in our blog Progress notes.
Additional Resources
Baylor's Interim Senior Associate Dean for Medical Education and Professor of Surgery Dr. Mary Brandt offers advice for incoming students in her blog Wellness Rounds with:
-By Audrey M. Marks and Andy Phifer