Throwback Thursday: In the classroom
It was the year that saw the introduction of the Chicken McNugget at McDonalds, and Drug Abuse Resistance Education, better known as D.A.R.E, was founded to teach kids to avoid drugs and violence.
Michael Jackson first did the "moonwalk" and the Price is Right unveiled their classic game Plinko. Automobile manufacturer Dodge debuted the caravan and Sally Ride would become the first female astronaut in space. A gallon of gas cost $1.20.
And in 1983, our students gathered around this X-ray to observe and learn.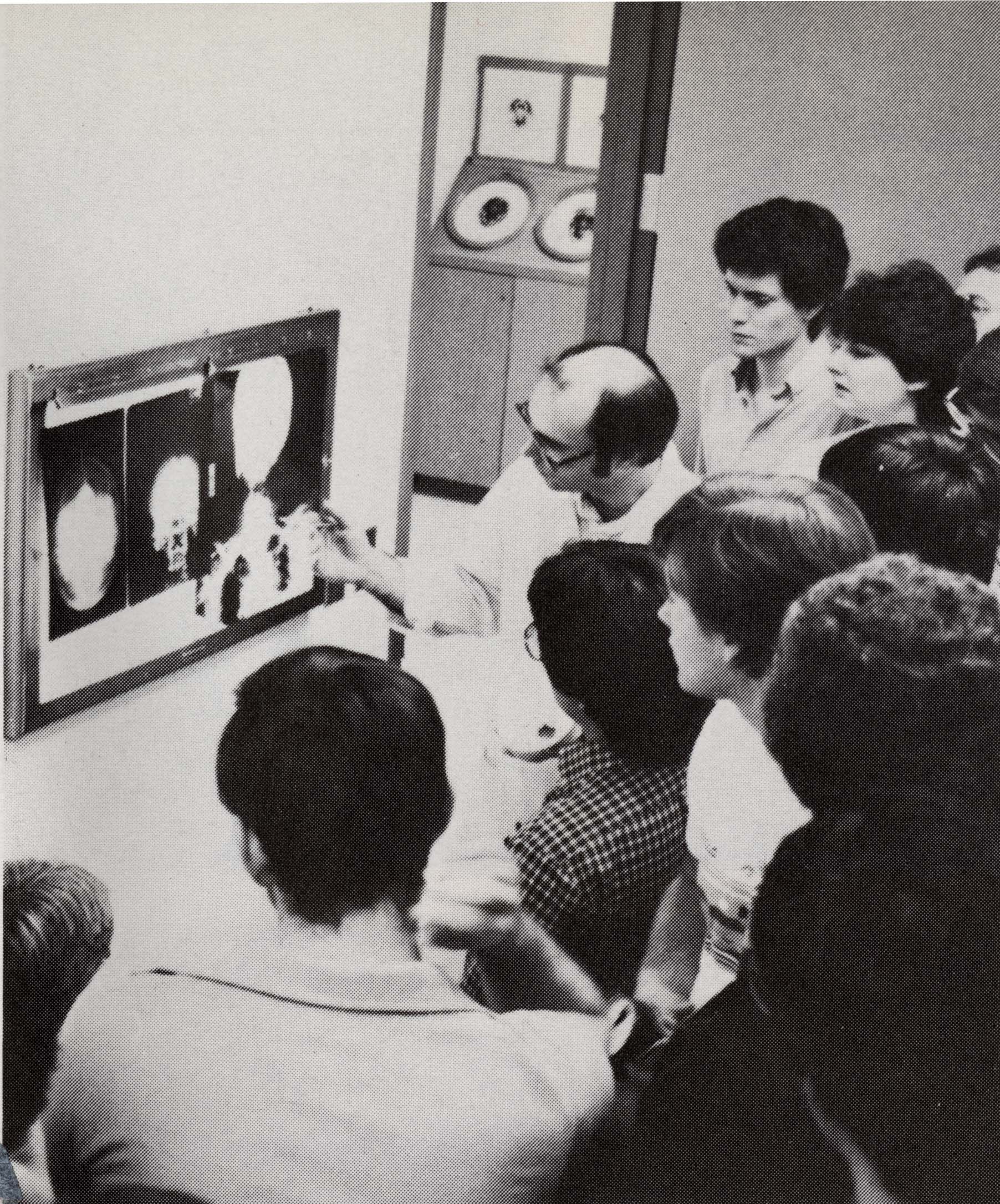 This photo comes from the 1983 Aesculapian yearbook, courtesy Baylor College of Medicine Archives.
Were you at Baylor in the 1980s? Let us know what classes were like and share you experience in the comments section below.
Curious about what it is like to be a student at Baylor today? Get an in depth look through our student blog Progress Notes.
-By Audrey M. Marks