Throwback Thursday: Behind the sewing machine
Sometimes not getting what you want can be a stroke of luck.
This Throwback Thursday we travel back to the 1950s, where a chance trip to a Foley's store in downtown Houston would help lead Dr. Michael E. DeBakey to fabric that would help replace diseased and damaged arteries.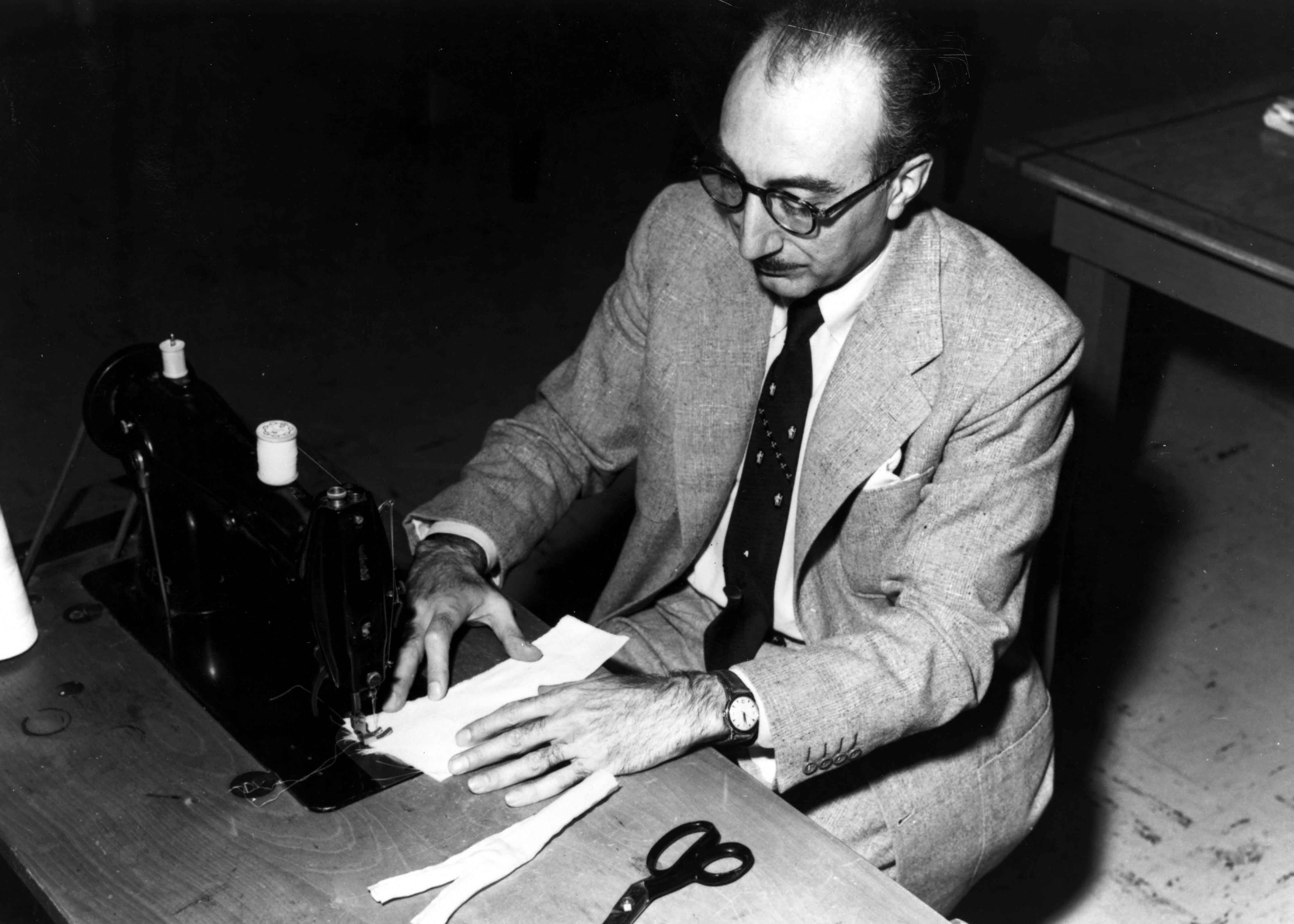 According to history book "The Quest for Excellence: Baylor College of Medicine, 1900-2000″, Chief Science Editor Ruth SoRelle, M.P.H., wrote that Dr. DeBakey was looking at fabrics like nylon and Orlon® to fashion tiny tubes that would allow blood to pass through without leaking.
While at Foley's, a sales associate suggested trying Dacron®.
Sorelle writes:
"Dr. DeBakey picked it up, rolled it through his fingers and ordered a yard. "It looked good to me," he said. He knew fabric from the training his mother—an expert seamstress—had given him. "I thought it was nice material." At home, he placed the edges of the fabric together and sewed the first pseudo graft on his wife's sewing machine. "Dacron ® proved the best," he said. "It was kind of serendipity, the way we did it."
Additional Resources
Explore the various contributions to medicine Dr. DeBakey made over his lifetime.
Read more about his legacy of excellence.
Take a tour of the Michael E. DeBakey Library and Museum at Baylor.
Schedule a visit to the library and museum.