Dear BCM: Sitting through class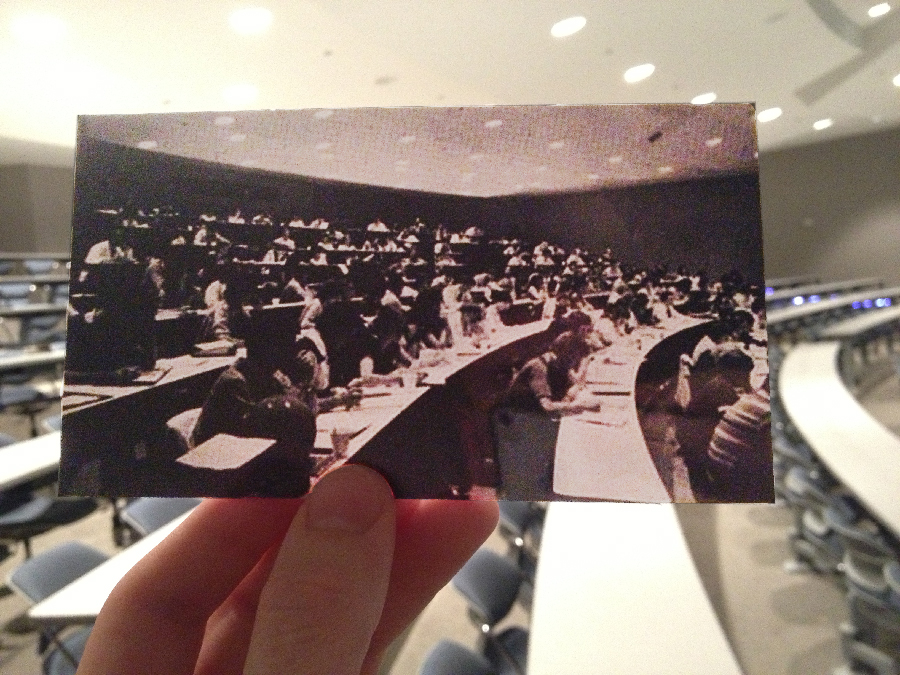 While technology keeps revolutionizing the way students learn, one thing in education hasn't changed: Classroom lectures. Students in the photo from 1980 attend lecture in Kleberg Auditorium. Now, 34 years later, there have been improvements and changes but it's still home to learning.
What classes did you have in Kleberg Auditorium? Share your memories with us in the comment section below.
Dear BCM is modeled after the website and book Dear Photograph, a website named one of Time magazine's 50 websites that make the Web great. BCM staff attempt to match old snapshots, taken during a time when people still used film to capture images, with their present-day setting to blend the image where you can see both the past and present. Photos courtesy of the Baylor College of Medicine Archives.
-By Andy Phifer and Audrey M. Marks