Simple steps to prevent colon cancer
March is set aside every year to raise awareness of colorectal cancer, the second most common cause of cancer death in America, according to the Center for Disease Control.
A colorectal cancer screening is quick and painless. However, there are a few steps that can be taken before that to reduce or identify cancer risk. See these tips from expert Dr. Waqar Qureshi, chief of endoscopy at Baylor College of Medicine: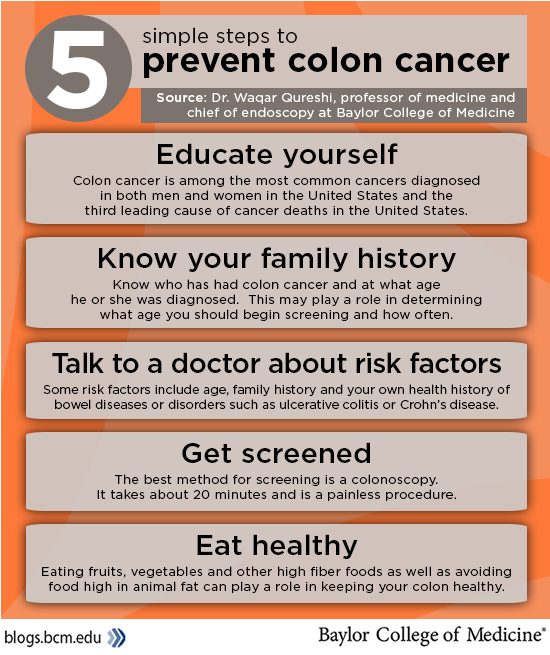 Learn more about preventing colorectal cancer.
-By Andy Phifer