Tips for staying safe this holiday season
It's holiday time. It should be a time focused on family, friends and joy. However, it's also a time in which many crimes are committed.
Baylor College of Medicine's Director of Security Butch Roberson provides some tips to help keep you from becoming a victim of crime this holiday season.
Stay safe at work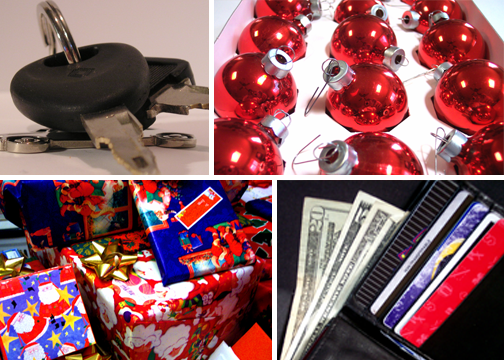 Never leave your identification, wallet, purse, phone, laptop or other valuables in your work area unattended. Take them with you or secure them.
If you have an ID for your place of work, wear it only inside your work building.
Protect your personal information and passwords.
Take ownership of your work area. If you detect unknown person(s) in your work area, ask them who they are looking for or if you can help them. Never assume a stranger wandering around is a staff member. If you do not like the response you get, contact security immediately.
Do not post vacation times or itineraries on office doors or bulletin boards.
Protect yourself in public spaces
Avoid carrying large sums of money or valuables with you, especially when you are out shopping. Carry only what you need.
Try not to overload yourself with packages or other items. Keep your hands as free as possible.
If you carry a purse, keep it close to your body, preferably in front, and keep it closed or zipped. Pickpockets love open purses!
Always try to park in visible, well-lit areas.
Do not leave packages or valuables visible inside your car. Remember to lock your car, take your keys and hide your belongings.
When you approach your parked vehicle, visually check the areas around the vehicle for suspicious persons or activity. If you observe anything suspicious, walk to where there are other people and call security or the police.
If you think you are being followed to your vehicle, enter through the front passenger door. This allows you unobstructed entry and allows you to easily lock the doors, insert your key into the ignition and start your vehicle. It also gives the appearance that someone else is with you or waiting in the vehicle, which could give you that extra second you need to secure yourself inside your vehicle.
Secure your finances
Use extreme caution when using ATM machines. Look for suspicious persons or activity before you roll your window down. If you do not feel safe, keep your windows shut and doors locked and drive away. Then alert the police.
Always get a receipt when using a credit card for any purchase – even when pumping gas.
Have a safe and happy holiday season!