Throwback Thursday: In their genes
Last week we found out one professor doesn't necessarily mount tissue slides alone, but his extended family lends a hand to amass an elaborate collection of slides. This week, it's still a family affair. Is there a genetic link between Baylor College of Medicine grads and their children attending medical school with us as well?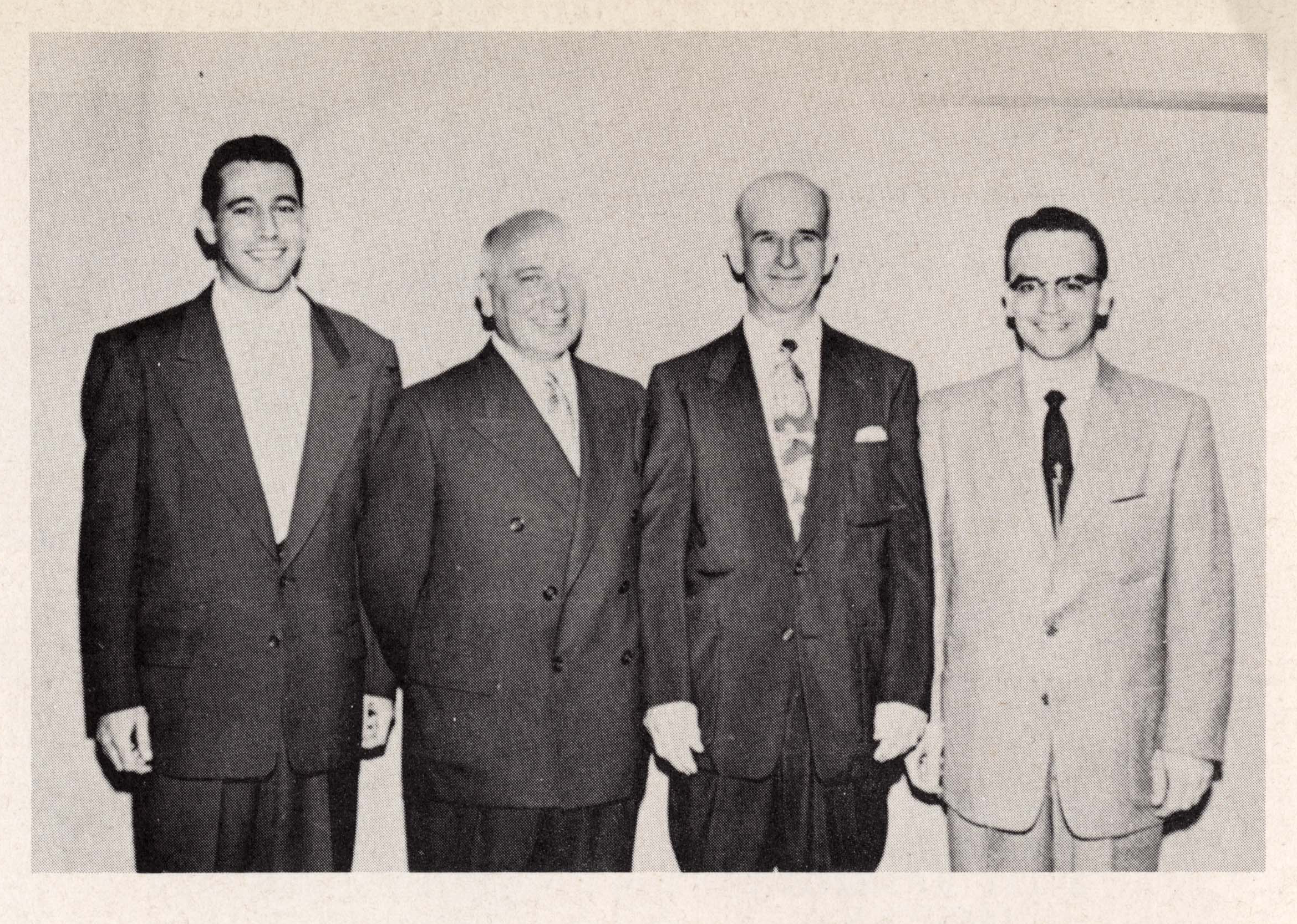 In this 1956 Aesculapian Yearbook photo, courtesy the Baylor College of Medicine Archives, two sets of fathers and sons pose for a photo. All four are alumni of what was then Baylor University College of Medicine.
Per the yearbook's description:
"Father and son teams: The Drs. Rizzolo, 1956 and 1925, and the Drs. Williamson, 1925 and 1956; all grads of BUCM."
While there may not be an academic study to definitively determine a genetic link between parents and their children attending Baylor, we know the Rizzolos and Williamsons are in good company, and being a Baylor College of Medicine legacy is not just for fathers and sons.
BCM's Dr. Bobby R. Alford, distinguished service professor in the Bobby R. Alford Department of Otolaryngology-Head and Neck Surgery, and his daughter, Dr. Raye Lynn Alford, associate professor, of the same department, both call Baylor College of Medicine their alma mater.
Do you know of any families where the parents and children are BCM alumni? Let us know in the comments section below.