Throwback Thursday: All in the family
You didn't think those slides mounted themselves? And for the Haley family, mounting tissue slides was a family affair.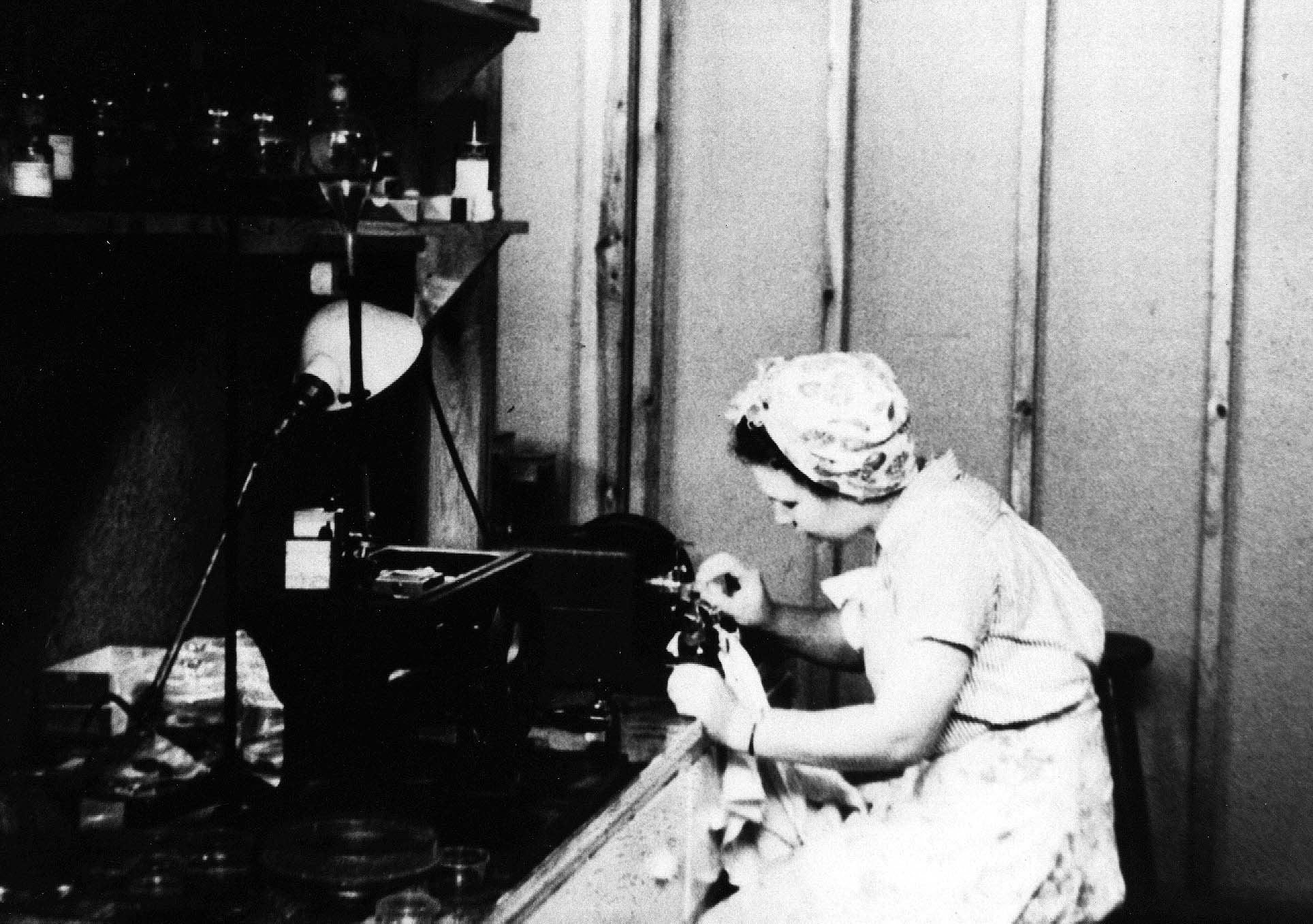 In this 1942 photo, courtesy of the Baylor College of Medicine Archives, Anna Haley mounts tissue to slides. You may recognize the Haley last name. Her father-in-law Dr. John C. Haley was the Anatomy chairman when we were still Baylor University College of Medicine.
Dr. Haley was one of six members of the BUCM full-time staff that moved from Dallas to Houston in 1943. In addition to being an educator and department chair, his major project while at Baylor was dissecting a complete human nervous system.
According to College history book "The Quest for Excellence: Baylor College of Medicine, 1900-2000″, Chief Science Editor Ruth SoRelle, M.P.H., wrote that it took 1,300 hours and one and a half years to complete the dissection. Using a mixture of paraffin and beeswax, the nervous system was coated for protection and mounted with nametags identifying important parts of the system.
Today the nervous system is featured in the John C. Haley Museum at Baylor College of Medicine. And the nervous system isn't the only exhibit. You can see a cross sections of the human anatomy including a human head, a torso, as well as lungs, joints, bones, ligaments and other insides.
And those slides? Students still use pathology slides to learn about anatomy, but in a different presentation. In many classrooms students learn anatomy through photographs of tissues and cells or viewing slides digitally where a computer monitor is attached to the microscope displaying the images.
How did you learn Anatomy? Did you use microscope slides? Have you been to the John C. Haley museum to see the human nervous system? We want to know. Share your experience with us in the comment section below.