Growing Up Baylor: Dr. Chris Glover
Imagine studying, training and eventually working at the same institution during the span of your career. A special group of physicians, faculty members, researchers and staff at Baylor College of Medicine have had this unique experience.
Dr. Chris Glover, associate professor of pediatrics-anesthesiology at Baylor, tells us how training and working at Baylor has impacted his life and career.
Q: Did you always know you wanted to study medicine?
A: I can't say that I did initially. I vacillated quite a bit between joining the military versus medicine. However, my poor eyesight limited my options on the military service side.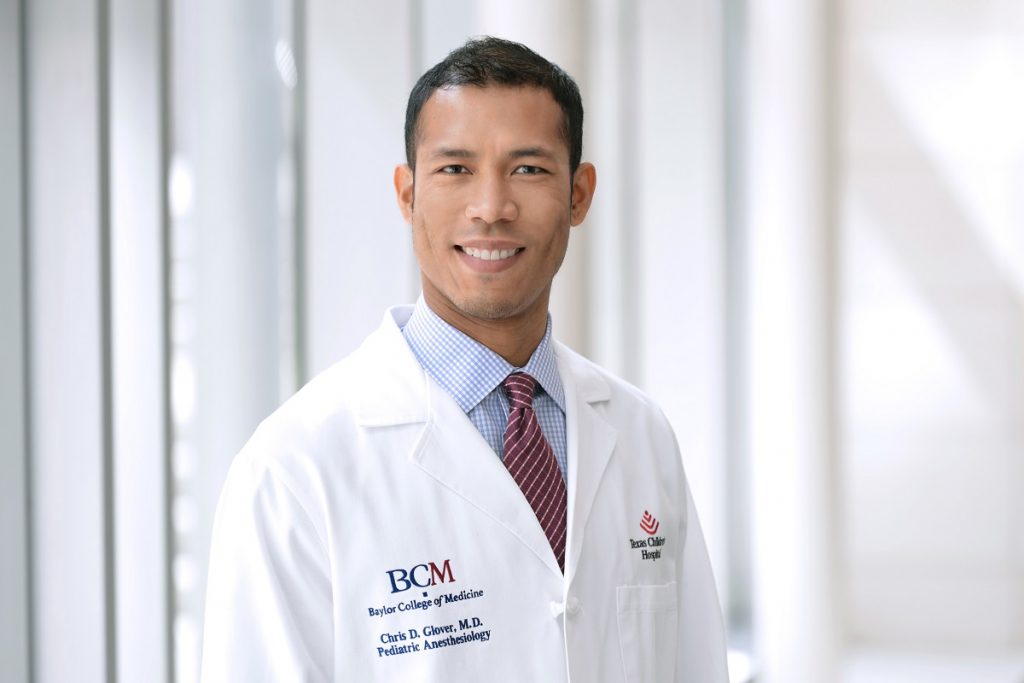 Q: Where and when did your journey with Baylor College of Medicine start?
A: My first exposure to Baylor was actually through a summer enrichment program called the Honors Premedical Academy, which was a joint program through Baylor, Rice University, and The Robert Wood Johnson Foundation.
This allowed for medical shadowing, which I didn't even know was possible at the time, combined with afternoon classes at Rice. We had medical students as resident advisors and they were remarkable role models in setting a goal for myself.
Q: What inspired you to continue studying at Baylor?
A: I ended up in residency and fellowship at Baylor as well. Looking back, the training couldn't have been better, but my choice was primarily predicated on setting roots here in the city of Houston. The people I met during school and the relationships I had made it an easy choice.
Q: What is the most valuable lesson you've learned?
A: It does nothing to be the smartest person in the room if you can't relate and establish rapport with your patients. The adage of "treat people as you would want to be treated" holds true.
Q: Knowing what you know now, what would you tell your younger self?
A: This pursuit to help people is worth it.
Q: If you could do something differently, what would it be?
A: I would focus more on enjoying the process and moment.
Q: What do you think makes Baylor unique?
A: The remarkable amount of collaboration that exists under one logo.
Q: How has sticking with Baylor programs and ultimately becoming a faculty member impacted your life and career?
A: Becoming a faculty member has allowed me to give back and have an impact similar to the medical students and mentors I met along the way. I wouldn't want it any other way.
Q: Do you have a mantra? If so, what is it?
A: I would say it's "left foot, right foot, repeat" with regards to reaching my goals.
Additional Resources
Read more from the Growing Up Baylor series.
Learn more about the Honors Premedical Academy.
Read about Baylor's educational partnerships and programs.