What to do – and not do – in the event of a snake bite
The weather is warming up – in some parts of the country – and this is the time of year when snakes often start making appearances.
The best way to prevent a snake bite, says Dr. Spencer Greene, director of medical toxicology and assistant professor of medicine – emergency medicine at Baylor College of Medicine, is to be aware of where snakes could be hiding. Avoidance is the most effective way to prevent a snake bite.
But in the event that you're bitten, the graphic below provides helpful tips for what to do – and what not to do.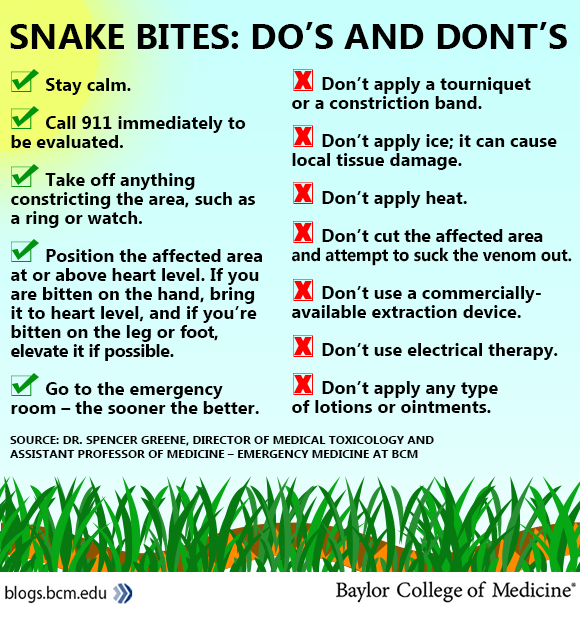 Read more about avoiding and treating snake bites.
-By Andy Phifer