Image of the Month: Newborn mouse eye
This month, From the Labs highlights research work from the lab Dr. Ross A. Poche with an image of a newborn mouse eye.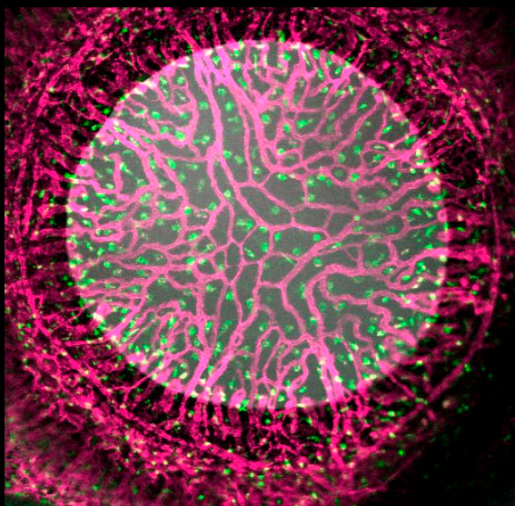 The Poche lab applies a multi-disciplinary approach that includes genetic loss- and gain-of-function experiments, molecular biology and live retinal confocal microscopy to elucidate molecular mechanisms regulating retinal progenitor cell proliferation and differentiation. Their goal is to identify to new therapeutic interventions to restore sight and treat cancers such as retinoblastoma.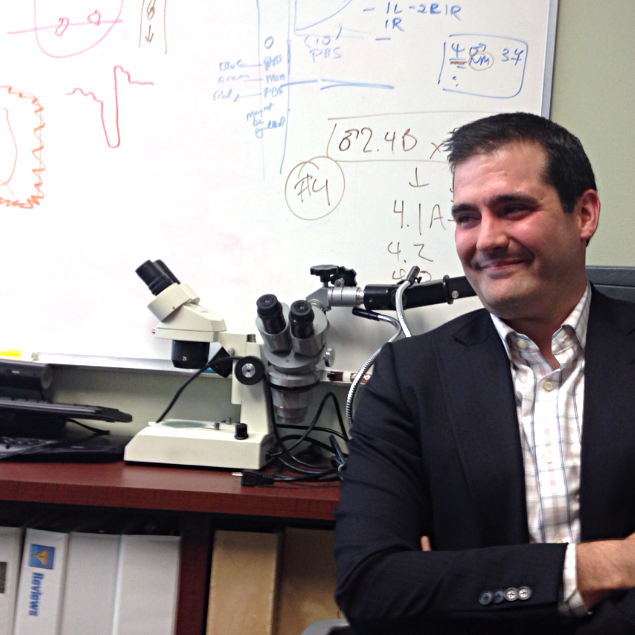 Dr. Ross A. Poche is associate professor of integrative physiology and member of the Dan L Duncan Comprehensive Cancer Center at Baylor College of Medicine.
Follow From the Labs on Twitter @BCMFromtheLabs.
Receive From the Labs via email