The link between cancer, obesity and metabolic health
A growing body of research shows that obesity is a significant contributing factor to various chronic health conditions. A recent study published in the Journal of the National Cancer Institute reveals that both metabolically healthy and unhealthy forms of obesity are associated with an increased risk of developing obesity-related cancers.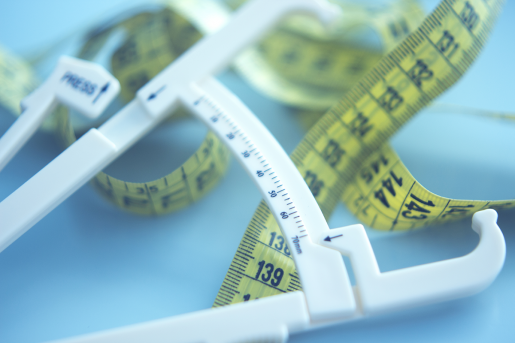 In this study, nearly 800,000 European participants had their body mass index (BMI) and metabolic health assessed to determine the relationship between these factors and the risk of obesity-related cancers. The researchers evaluated metabolic health by considering blood pressure, plasma glucose and triglyceride levels.
The study examined the association between metabolic health, obesity and cancer risk by categorizing participants into different groups based on their metabolic status and weight. The research showed metabolically unhealthy individuals with obesity face a higher risk of developing certain cancers.
"This research supports the understanding that being metabolically unhealthy exacerbates the cancer risk associated with obesity," says Dr. Samer Mattar, a bariatric surgeon at the Weight Loss and Metabolic Center at Baylor Medicine. "Excessive body fat, particularly visceral fat, leads to metabolic complications that trigger inflammation, elevated insulin levels and increased production of insulin-like growth factor-1, all of which promote tumor growth and facilitate the development of cancer."
The findings showed that metabolically unhealthy women with obesity had a 21% higher risk of colon cancer, a threefold higher risk of endometrial cancer and a 2.5 times greater risk of kidney cancer compared to metabolically healthy women with normal weight. Metabolically healthy women with obesity also had an increased risk of certain cancers, with a 2.4 times higher risk of endometrial cancer and an 80% greater risk of kidney cancer.
Among metabolically unhealthy men with obesity, the study found a 2.6 times higher risk of kidney cancer, an 85% higher risk of colon cancer and a 32% increased risk of pancreatic and rectal cancer compared to metabolically healthy men with normal weight. Metabolically healthy men with obesity also faced a 67% higher risk of kidney cancer and a 42% higher risk of colon cancer.
This study shows the importance of addressing metabolic health along with weight management in cancer prevention strategies.
To reduce cancer risk and improve metabolic health, experts recommend the following steps:
Avoid overeating, which can lead to metabolic complications.
Reduce eating meals outside your home, especially from fast food establishments.
Reduce alcohol intake.
Reduce or eliminate factors that can trigger metabolically unhealthy obesity, including ultra-processed foods and sugary beverages.
Increase consumption of plant-based foods like fresh fruits and vegetables, which support maintaining a healthy weight.
Engage in regular physical activity, even if weight loss is not the primary goal, as it can positively impact body composition and metabolic profile.
Consult with a physician to identify and address any underlying medical conditions or endocrine disorders that may contribute to obesity and metabolic dysfunction.
Consider other potential factors influencing obesity, such as medications and exposure to environmental elements.
By Tiffany Harston, communications associate with the Michael E. DeBakey Department of Surgery