Preventing head and neck cancers with HPV vaccine
Each year approximately 6.2 million Americans are infected with the most common sexually transmitted disease, the human papilloma virus (HPV).
Not only is HPV the causative agent in many base of tongue and tonsil cancers, it is also the culprit in virtually all cervical cancers.  
Once linked to risk factors such as alcohol and tobacco exposure, more recent evidence suggests that as many as 70 percent of cancers in the tonsil and base of tongue areas of the head and neck are due to infection with HPV.
While HPV infection clears or becomes undetectable within six months in most patients, persistent HPV infection in some patients can result in the development of HPV related cancers.
Preventing HPV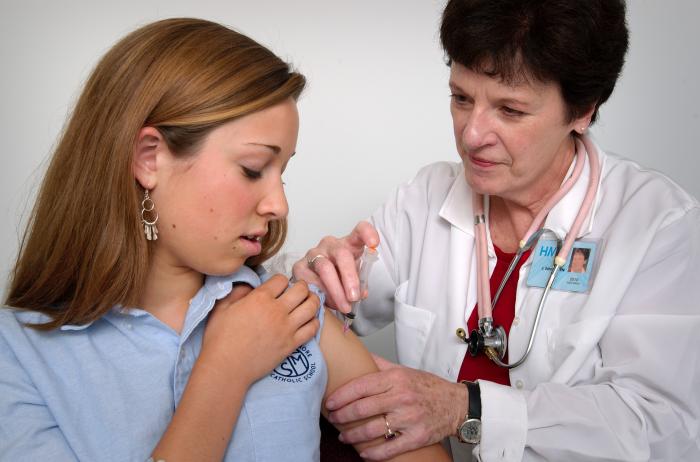 There is no treatment for HPV infection, but it can be prevented.  A vaccine has been available to prevent HPV infection since 2006.  The two vaccines currently available are Gardasil and Cervarix.
Because these vaccines are only effective for preventing and not treating HPV infection, it is recommended that they be given to children before they have had an opportunity to be exposed to the HPV virus.
For this reason, the Advisory Committee on Immunization Practices recommends that the HPV vaccine be given to females around the age of 11.  Catch-up vaccination is also recommended for females 13 through 26 years of age who have not been previously vaccinated or who have not completed the full series.
Sexually active females who have not been infected with HPV would receive full benefit from vaccination.  However, the great majority of females in this age group who may have already been exposed to HPV can benefit from vaccination, even though the benefit would be less.
Vaccination of males age 9 through 27 is also beneficial, and is FDA-approved, although it is not currently part of the American vaccination routine.
HPV-related cancer treatment
While HPV-related head and neck tumors are on the rise, we now know that these tumors are different from traditional tobacco/alcohol-related tumors, both microscopically and how they behave clinically.
HPV related tumors have a much more favorable prognosis and seem to be more susceptible to common treatments like chemotherapy, radiation, and surgery. A lab test performed on a biopsy specimen can help doctors to determine if a tumor is HPV-related.
Doctors are now using this information to test new treatment approaches in clinical trials that decrease the intensity of the treatment regimen with the hope of maintaining excellent cure rates, reducing side effects, and improving quality of life for HPV related head and neck cancer patients.
However it is important to note that reducing treatment intensity for patients with HPV-related head and neck cancer must be proven safe in clinical trials before this approach becomes standard clinical practice.
Learn more about research being done at Baylor to harness the immune system to fight HPV.
–Dr. Mark Bonnen, Interim Chair of Radiation Oncology at Baylor College of Medicine