Be aware of safety concerns while holiday drinking
For many people, the holiday season includes drinking alcohol at gatherings with family and friends. It's important to remember that alcohol impacts your body the same way, no matter what time of day or night you are drinking. Dr. Sara Andrabi, assistant professor of emergency medicine at Baylor College of Medicine, answers questions about how to manage health risks and safety concerns while drinking.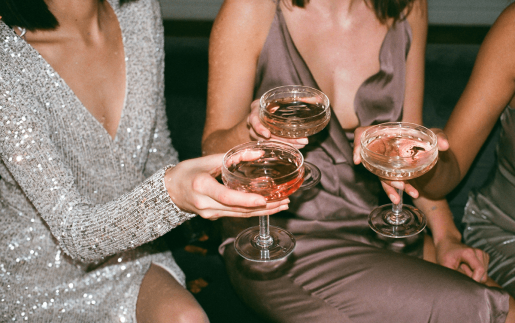 Question: How does drinking alcohol impact your body?
Answer: The effect alcohol has on an individual can vary depending on a variety of factors (how much and what you drink, what food you have consumed, metabolism, body size, genetics). Like any drug, alcohol can damage your body, especially with heavy consumption. One can experience alcohol poisoning when drinking heavily. This can be a life-threatening emergency. Seek medical care immediately if you see any of these signs: confusion, seizures, slow/irregular breathing, pale/blue skin, difficulty remaining conscious or difficulty being aroused if unconscious.
Alcohol also can suppress melatonin (a hormone that helps regulate sleep-wake cycles) levels in the body and impact your circadian rhythm, disrupting your quality of sleep. It can also cause muscles to relax more than normal. This can particularly impact individuals with sleep breathing conditions such as sleep apnea, snoring or other sleep-related breathing disorders. You should talk with your doctor before drinking, especially if drinking before bed.
Q: What precautions to prevent injury should you take if you, your family or friends will be drinking during holiday activities like cooking and outdoor games?
A: Drinking can result in increased drowsiness, risky behavior and decreased concentration. In general, it's best to stay away from an open flame, stove or oven in these situations. Mixing cooking with drinking could be a recipe for disaster. There are stories of people cooking something on the stove and falling asleep, only to be woken up to their home being in flames. Cooking fires are one of the main causes of accidental home fires.
Be cautious when doing activities that could result in injuries when drinking. Given decreased coordination when drinking, you could be more prone to falls and injuries when playing games or sports.
Q: What type of drinking-related injuries do you see most frequently during the holiday season?
A: Unfortunately, the Emergency Department sees no shortage of very sick patients, especially during the holidays. We see a myriad of injuries related to alcohol consumption. They can range from falls to severe car accidents. Alcohol can lower inhibition and increase the chance of risky behavior (sometimes violent) which increases the likelihood of injury.
Regardless of the time of day or location, there are social and physical side effects of consuming alcohol. Please make sure you do it in a safe manner and have a designated driver. The holidays can be a difficult time for individuals with substance abuse disorders. If you or someone you know is seeking help for substance use, call the U.S. Department of Health and Human Services Substance Abuse and Mental Health Services Administration National Helpline at 1-800-662-HELP. The Houston Alcoholics Anonymous hotline is 713-686-6300.