Image of the Month: Human breast cancer cells
From the Labs joins Breast Cancer Awareness Month by featuring human breast cancer cells as our Image of the Month.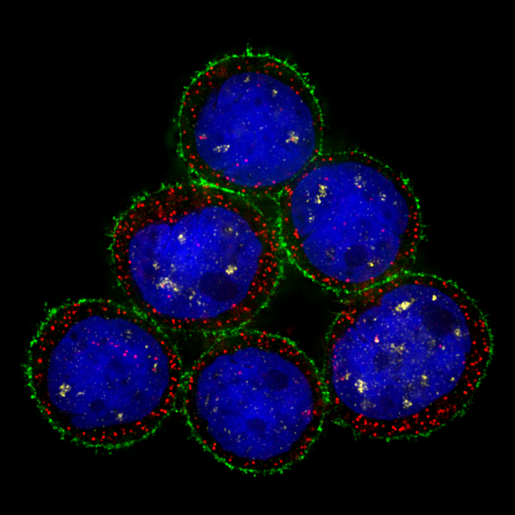 High resolution deconvolution microscopy-based image of MDA-MB-453 human breast cancer cells simultaneously labeled by immunofluorescence (Her-2, Green), DNA (DAPI, Blue, nucleus) and mRNA FISH (Malat1, Yellow; GAPDH, Red).  Photo by Maureen Mancini and Fabio Stossi.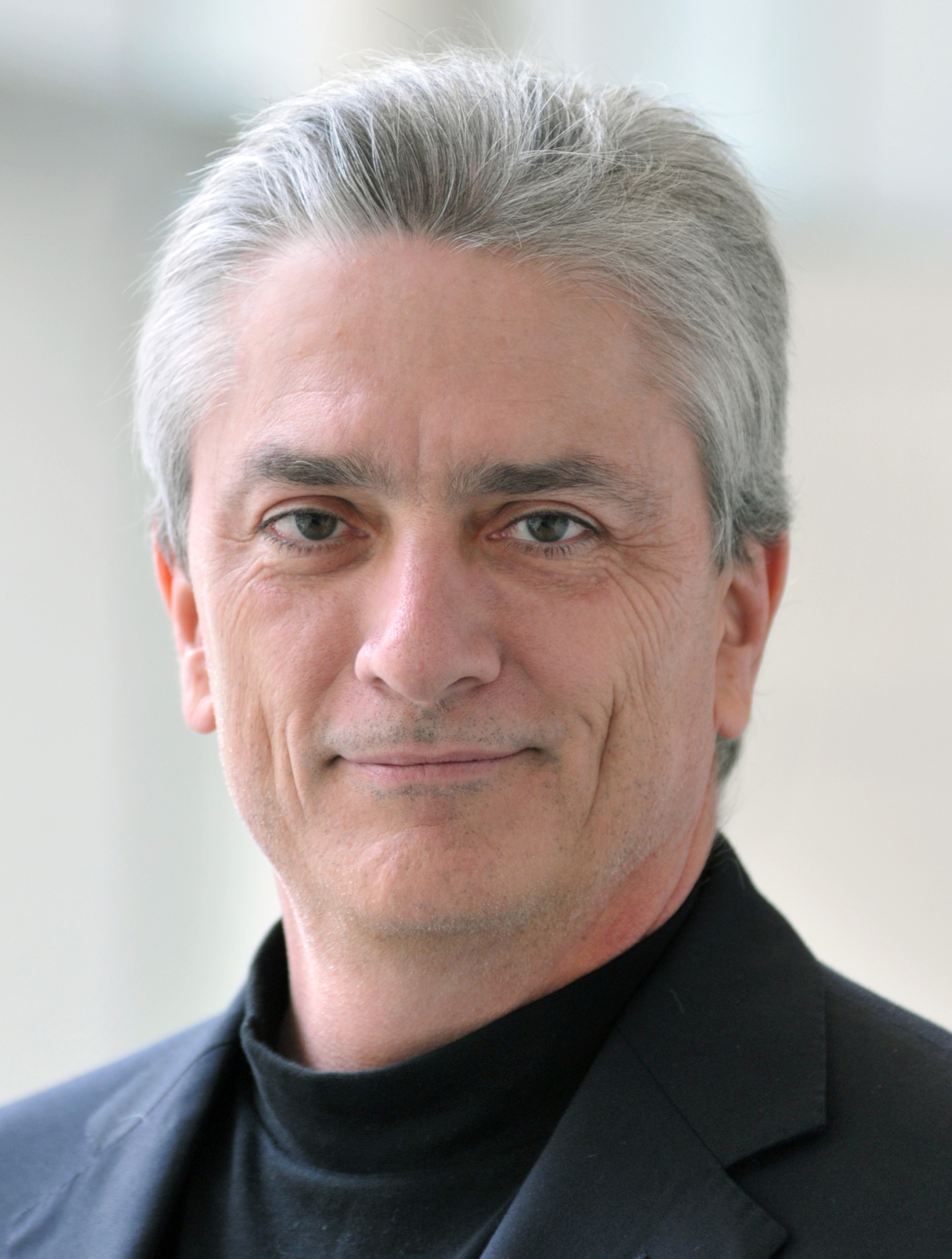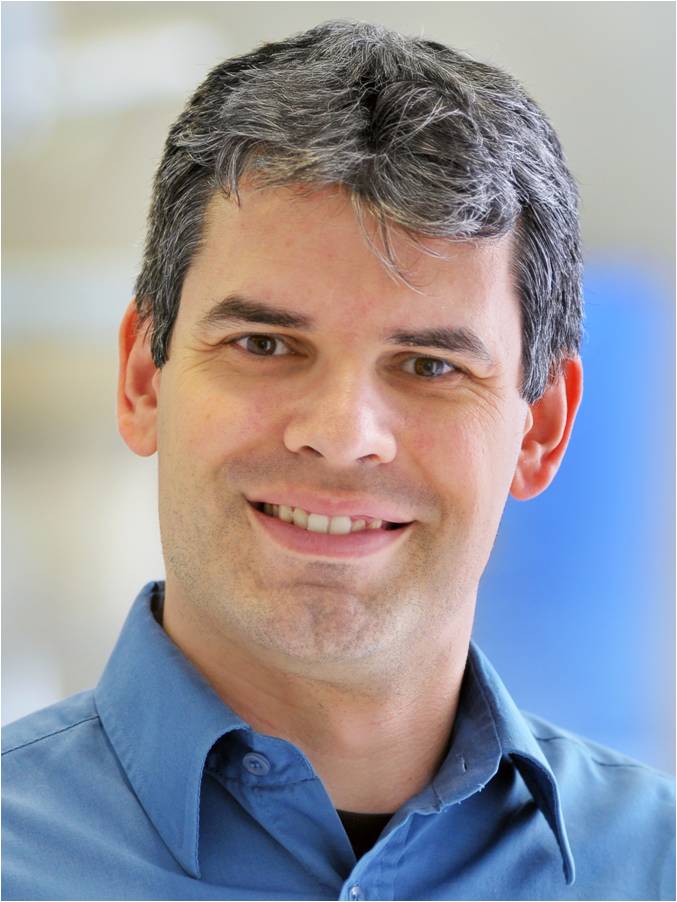 The image was taken in the Integrated Microscopy Core (IMC) at Baylor College of Medicine.
Led by academic director Dr. Michael Mancini and director Dr. Fabio Stossi the IMC is designed to provide high quality microscopy and analytics services through availability of state-of-the-art imaging instrumentation, custom image analysis, one-on-one training by expert staff, plus free consultation for experimental setup, data acquisition and analysis.
The IMC covers most of the investigators' needs in the areas of light microscopy with particular emphasis on super-resolution techniques, high throughput/high content phenotypic screening (assay development/validation), live imaging, multi-dimensional spatial analysis in tissue and cell culture samples, 3-D culture models imaging and custom image analysis pipelines and data analytics.
The Integrated Microscopy Core is an institutional core facility supported by the Dan L Duncan Comprehensive Cancer Center, the Texas Medical Center Digestive Diseases Center and Cancer Prevention and Research Institute of Texas.
Receive From the Labs via email