Injectable PrEP, a new tool in sexual health toolbox
In December, a new medication was approved by the U.S. Food and Drug Administration that will help protect sexually active men and women from contracting HIV: an injectable type of pre-exposure prophylaxis named Cabotegravir.
Dr. Shital Patel, assistant professor of infectious disease at Baylor College of Medicine, said injectable option for PrEP is a new tool for a person's sexual health toolbox.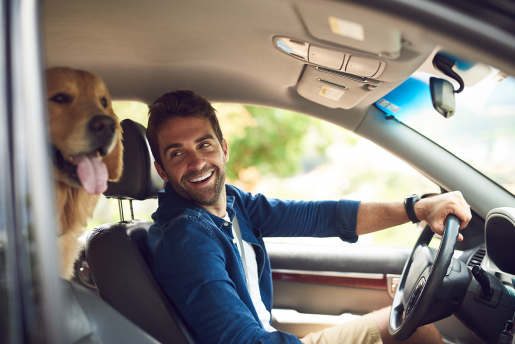 Oral PrEP, now under the brand names Truvada or Descovy, was a landmark HIV prevention tool when it was first approved by the FDA in 2012, Patel said, because it can help empower people to reduce their risk of acquiring HIV.
"It's similar to people using condoms to protect from HIV and STIs (sexually transmitted infections)," Patel said. "The first FDA-approved injectable long-acting PrEP is another game-changer because it can be hard to take a pill every day; many times, you forget and your (protection) levels can go down."
While 25% of the 1.2 million people for whom PrEP is recommended are prescribed it, the medication requires "high level of adherence to be effective," according to the FDA.
Injectable Cabotegravir, which is marketed under brand name Apretude, is an injection given every two months, according to Dr. Debra Birnkrant, director of the Division of the Antivirals in the FDA's Center for Drug Evaluation and Research.
The injection will be "critical to addressing the HIV epidemic in the U.S., including helping high-risk individuals and certain groups where adherence to daily medication has been a major challenge or not a realistic option," Birnkrant said in a news release.
If used correctly, injectable PrEP can reduce the risk of HIV by about 99%, Patel said. PrEP is not used as a treatment for those who have already been diagnosed with HIV.
PrEP is a prescription-based medication, and with that comes a relationship between patient and healthcare provider. Everyone must be tested for HIV and other STIs before they qualify for a PrEP prescription, and once that is put in place, the patient should have routine follow-up and labs.
"From a sexual health perspective, for the best health and wellness outcomes, you should engage in routine screenings for STIs regardless of if you're taking PrEP," Patel said.
Safe sex campaigns have evolved in the last few years from "Know Your Status" to an awareness of tools that are available, like PrEP, through TV advertising and billboards, she said.
However, stigma and access to routine healthcare in the South is a major barrier for people who want PrEP or would benefit from it. Most of the country's new HIV infections are in Louisiana, Georgia, Alabama, Florida and Texas, according to the Centers for Disease Control and Prevention.
Those five states make up more than half of new HIV infections in the U.S. each year, Patel said, and not coincidentally, the states have the lowest PrEP uptake in high-priority areas – large cities – compared to the rest of the nation.
Patel believes the country has the tools to eradicate HIV through four pillars: diagnosis, treatment, prevention and response, along with President Joe Biden's aim to end the epidemic by 2030. Biden wants to expand on the four pillars through integrative healthcare system changes, decreasing the stigma of HIV treatment and prophylactic use, decreasing discrimination while increasing access to medication, testing and diagnosis in hard-hit communities.
Patel said she hopes southern states can eventually achieve what New York City and San Francisco have in terms of awareness and access to medication like PrEP.
According to the U.S. Preventive Task Force, everyone between the ages of 15 and 65 should be screened for HIV at least once in their lifetime, especially if they're pregnant. The highest number of new infections is among the 25-34 age group, Patel said, but routine HIV testing and tools like PrEP should be offered to everyone as often as needed or wanted.
-By Julie Garcia