Reboot, reframe, reimagine after two years of COVID-19
What does a post-pandemic world look like and when will it be here? The truth is, no one really knows. But what we do know is that the world has dramatically shifted, and we have all have to behave and think differently.
Now is the perfect time to pause and take stock. To hear from those who inspire us and each think critically ourselves about how to reimagine the world, to realize our potential, to relinquish our limiting beliefs, and to step into the space of imagination.
On Feb. 8 at 7 p.m. CST Baylor is hosting its first-ever virtual TEDx event titled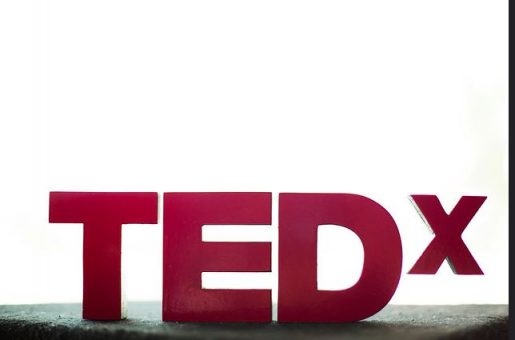 "TEDxBaylorCollegeofMedicine: Reboot, Reframe, ReImagine." The event is dedicated to bringing together leading thinkers to share ideas across disciplines – technology, entertainment, design, science, humanities, business and development. Six influential Baylor faculty and three community leaders, emceed by KPRC meteorologist and "Houston Newsmakers" host Khambrel Marshall, will address a variety of topics, ranging from leadership and philanthropy to public health, mental health, space exploration, and how the environment impacts our DNA. There will also be two interludes – a musical performance from BCM Docappella and a restorative stretch from BCM BeWell staff.
While none of the talks explicitly focus on COVID-19 or how to prepare for future pandemics, it will in subtle and not so subtle ways permeate the event. But rather than just directly hear tips and tricks or lessons learned, you'll hear stories directly from our community about stepping up to take on social policy and public health issues, leading by example, opening minds to diverse perspectives, prioritizing emotional connections and meaningful engagement, and unlocking innovation and an entrepreneurial mindset.
TEDx is a grassroots platform created in the spirit of TED's overall mission to research and discover "ideas worth spreading." It enables key leaders within our community to give a gift through their talk — to take something that matters deeply to them and rebuilt it inside the minds of the audience to inspire, motivate, and activate change in an authentic and personal way that's accessible to all.
Our hope is to capture this unique moment in time in our community and beyond to capitalize on the need and appetite for real, lasting progress. Every one of us has lived through disruptive, turbulent times and has the opportunity now to rewrite our playbook and ensure we're ready for the future, whatever it may be.
The full list of speakers and registration details can be found here. Videos of each talk will be online after on the TEDx Youtube channel with the hope that they will be watched and shared many, many times. We will also follow up on our blog with perspective from our speakers about the experience of planning, preparing and participating in a TEDx.
-By Clarice Jacobson, senior business strategy & development associate, Center for Medical Ethics and Health Policy, Baylor College of Medicine