Fertility and cancer survivors: Medicine's growing pains
Growing pains are the difficulties experienced in the early stages of an enterprise. As the number of childhood cancer survivors increases and those individuals grow older, we must focus not just on making sure patients live, but the quality of life after cancer.
For the last several decades, the overall survival rate for childhood cancer has steadily risen, currently being close to 85%. At the same time, the incidence has also increased, resulting in an absolute increment in the number of childhood cancer survivors. Currently, it's estimated there are approximately half a million in the United States alone.
A main determinant of quality of life in the survivor population is reproductive health and the ability of those who desire it, to have a biological family. Cancer and its treatment, including chemotherapy agents and radiotherapy, are detrimental to the fertility of both boys and girls.
Thus, knowing that most pediatric patients will overcome the challenge of cancer, it's essential to discuss its implications on future fertility, and help childhood cancer patients navigate through the different available options to preserve it until they are ready to start a family. This imperative has led to the birth and growth of the field of oncofertility.
Yet, these conversations do not always happen. Frequently and understandably, both doctors and families are focused more on the cancer diagnosis and its immediate treatment. Future fertility conversations and planning takes the backseat due to a cascade of social, financial, and medical barriers (i.e cost and invasiveness of the intervention, institutional availability, and providers' unfamiliarity with the topic among others) that limit a timely discussion.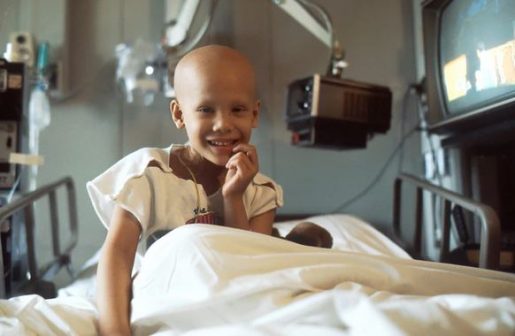 We know cancer patients and families often turn to the internet  as the first source when looking for information pertinent to the diagnosis, doctors and reproductive health. The danger is that children and families will find fertility-related information on their own. This could lead to confusion, misinformation, and even desperation. In contrast, access to high-quality information may empower them – prompting discussions with their doctors, unburying the fertility discussion, and ultimately easing the access to fertility preservation.
Consequently, it should be the medical team's goal to assure patients and families find, access and understand accurate information from reliable sources. There are great resources online like the Oncofertility Consortium and Livestrong. However, patients and families may not even know where to start looking and websites from fertility-related institutions and pediatric hospitals are difficult to understand and navigate. Each institution should try to ensure they are providing or referring to similar quality content.
In a recent publication, we report how readily this information is available on the websites of the top 50 pediatric cancer programs in the United States. We selected programs based on national hospital rankings and carefully queried their institutional websites, looking for resources on oncofertility.
The results were disconcerting. Two thirds of these websites did not have any sort of information on fertility preservation. When available, it was often limited to certain age and sex-specific groups. And most information was only available in English, irrespective of the proportion of the local Hispanic population. Moreover, the websites that did provide information on oncofertility belonged more frequently to combined pediatric-adult hospitals, not pediatric-only hospitals.
Information is power. We strive to empower our patients and families to have the best life possible once cancer is in the rearview mirror, and if they are ready for fertility to take the front seat. Our goal is to foster prompt fertility discussions, ultimately resulting in the comprehension of the reproductive risks, and access to fertility preservation when feasible.
Our study findings point out the growing pains in this new field of oncofertility. Reliable information is not readily available to patients and their families and when it is, there are potential disparities in who it pertains to based on age, sex and language.
As pediatric doctors, this is something that we must set straight. Initiating conversations with our patients and their families, and helping them to navigate what's on the internet is not just part of our job, it is our duty.
-By Alfonso Hoyos-Martinez, M.D., FAAP, pediatric endocrinology fellow, Baylor College of Medicine and Texas Children's Hospital