Baylor faculty leading effort to prevent teenage vaping
In 2019, vaping among teenagers was on the rise. Today, those numbers appear to be decreasing, but the impact of the pandemic on vaping is still unclear.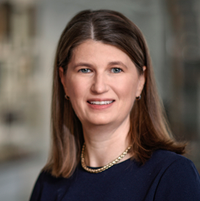 A 2021 survey from the National Institute on Drug Abuse shows the percentage of teenagers who say they are vaping has decreased since 2020. However, that data is likely skewed because so many teens have been stuck at home, according to Dr. Lindy McGee, assistant professor of pediatrics at Baylor College of Medicine and pediatrician at Harris Health System's Pediatric and Adolescent Health Center in Pasadena.
"We know it's a very social behavior," McGee said. "Kids vape when they're out with other kids. If they haven't been out with other kids, they may not have been able to vape."
But kids who are vaping may be more addicted than ever before. The CDC's National Youth Tobacco Survey found that 2 in 5 students used e-cigarettes more than 20 days per month, indicating a strong nicotine dependence.
Pediatricians can start the conversation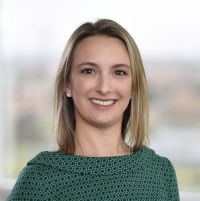 McGee is leading a campaign to prevent vaping among adolescents, and she says now is the perfect time to get the message out to kids. In 2019, she and Dr. Jane Montealegre, assistant professor of pediatrics and deputy director of the Office of Outreach and Health Disparities at the Dan L Duncan Comprehensive Cancer Center, received a grant from the Cancer Prevention and Research Institute of Texas (CPRIT) to engage and educate pediatric healthcare providers and improve tobacco and e-cigarette prevention clinical services in Harris County. Since then, they have rolled out a healthcare provider education program that serves 13 clinics.
Pediatricians and nurses are trained to ask their patients about vaping in addition to smoking. Questions are integrated into the electronic medical record for easy access and reporting. Doctors can make direct referrals to the Texas Quitline, a service run by the Texas Department of State Health Services. The Baylor program also provides educational materials about vaping that can be shared with patients and parents.
"Every adolescent who comes in for a well-child visit gets screening and brief counseling," Montealegre said. "It doesn't require a long conversation. It can be as simple as one sentence of evidence-based messaging, and that has a big impact on prevention at a public health level."
"We know that we're much better at preventing kids from vaping than at stopping them once they have already started," McGee said. "It's about teaching providers to say those few extra words of encouragement. The positive reinforcement seems so little, but it has been proven to prevent kids from vaping and using tobacco products."
Make teens aware of the dangers of vaping
McGee has seen success with these techniques in her own pediatric practice. She says that many of her patients don't know about the dangers of vaping, including the levels of nicotine and other harmful chemicals in vape products. To discourage vaping, she shares these five messages with her patients:
Vapes use nicotine, and nicotine is very addictive.
Big Tobacco is trying to manipulate you through vaping.
It's important to protect your lungs from harmful chemicals in vapes, especially during the pandemic.
Vaping is bad for your mental health.
Vaping is bad for the environment.
Montealegre stresses that it's important to get the word out about vaping before children get hooked and move on to tobacco use.
"Kids are more likely to go on to traditional smoking if they start with vaping," Montealegre said. "This is a gateway to get young kids into smoking."
Teens advocate for themselves
As part of the grant-funded initiative, McGee and Montealegre also work with a student advisory group to run an Instagram page (@BCMTeenCancerEd) designed to show teenagers how they can prevent cancer. The group consists of students ranging from high-school age to current medical school students who work together on messaging for their peers.
"My goal is to get these teenagers thinking: 'I am the type of person who doesn't do this.' It needs to be part of their identity," McGee said.
-By Molly Chiu