Detect breast cancer early: A guide to screening
Many people chose to delay preventative healthcare during the pandemic, including routine cancer screenings. However, experts at Baylor College of Medicine are reminding women about the importance of regular breast cancer screening.
Women with average risk for breast cancer should begin annual mammograms at age 40, according to Dr. Karla Sepulveda, associate professor of radiology and medical director of breast imaging at the Dan L Duncan Comprehensive Cancer Center at Baylor.
"We find cancer earlier and save more lives with an annual interval," Sepulveda said. "When we detect cancer with a mammogram, it's often before the patient can even feel it. It's more likely to be a smaller cancer that has not metastasized, which means less invasive surgery and treatment. It also means a shorter recovery time and better prognosis."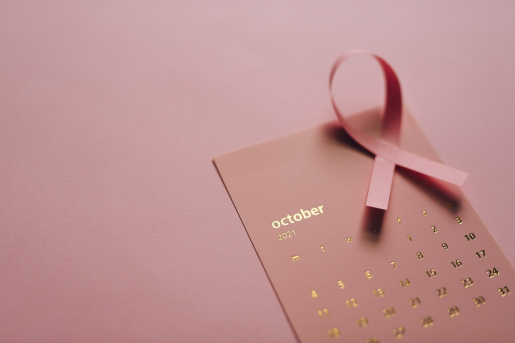 The American College of Radiology and the Society of Breast Imaging recommend that all women have a risk assessment at age 30 to determine if screening should begin earlier than age 40. This is particularly important for African American women and women of Ashkenazi Jewish descent who are both at greater risk for more aggressive forms of breast cancer.
Breast cancer screening and the COVID-19 vaccine
Sepulveda says the number of patients coming in for routine screening at Baylor has returned closer to normal levels since last year. However, breast imaging specialists have seen a new COVID-19-related issue appear this year. Some people have reported swollen axillary lymph nodes after receiving the COVID-19 vaccine, which has led to some false positives on mammograms, according to Sepulveda. Swelling in an axillary lymph node can be a sign that breast cancer has metastasized.
"Occasionally, the only indication of breast cancer will be a metastatic node on the mammogram," she said. "For that reason, we recommend that women at average risk for breast cancer wait several weeks after getting their COVID-19 vaccines to prevent false positives on the mammogram. If we see swelling that we suspect to be related to the vaccine, we recommend a follow-up ultrasound to re-evaluate the lymph node 12 weeks after the last vaccine. We anticipate we may start seeing this issue again as people get booster shots."
Women who have a personal history of breast cancer or are at high risk for breast cancer should not delay screening, Sepulveda said.
Types of breast imaging
There are several different methods that breast imaging specialists use to screen for cancer, including:
3D mammogram: The most advanced technology to detect breast cancer with the greatest accuracy. It's used for screening all patients and for diagnostic studies to evaluate patients with signs and symptoms of breast cancer such as a lump. It uses a very low dose of radiation.
Breast ultrasound: Further evaluates findings on a mammogram. It uses sound waves and does not use radiation.
Breast MRI: Used for screening high-risk patients and breast cancer treatment planning.
Screening mammograms are considered preventative care covered by insurance under the Affordable Care Act. The cost of diagnostic mammograms will depend on your insurance. Sepulveda recommends that all women have their mammogram read by a dedicated breast imaging specialist.
"Studies show that breast imaging specialists find more cancer and have fewer callbacks for things that are not cancer than general radiologists."
Learn more about breast imaging services at the Dan L Duncan Comprehensive Cancer Center.
-By Molly Chiu