How to keep children safe in schools during COVID-19
Is it safe for my child to go to school? Should I send my child to school with a mask? What can I do to keep them safe?
As pediatricians, we get these important questions in clinic all the time, especially now with high rates of COVID-19 in the community. As more and more children are hospitalized with COVID-19 infections across Texas, parents and school leaders are worried about the risk of children catching it and bringing it home. We are also highly concerned about the health and safety of children as they attend school.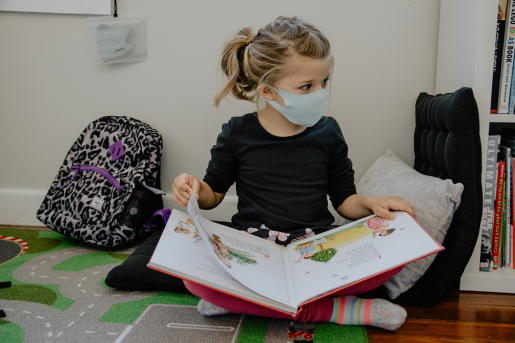 Studies show that children can attend school safely during a pandemic. However, in order to achieve this, multiple protective strategies need to be implemented together. We strongly recommend that children and school staff wear masks, regardless of vaccination status. The Delta variant is highly contagious, but wearing a tightly fit and filtered mask still helps prevent its spread – especially among children who are not yet eligible for vaccines. Masks are safe for children and do not impact social interactions.
Additionally, we recommend that children and school staff who are sick be seen by a healthcare provider before returning to school. To further reduce the spread of COVID-19, we also suggest limiting outside visitors to the school. When these prevention strategies are not fully implemented, high rates of COVID-19 infection occur amongst students and staff.
A recent study found that if masking and surveillance testing are not implemented, upwards of 90% of school aged children will be susceptible to the virus.
Schools play an important role in the well-being of children and provide not only education, but also social support and other special services. As parents and caregivers, you can ask your child's teacher, school leadership, and district leadership about what they are doing to keep your child safe from COVID-19.
Some questions you can ask are: "Is masking required in my child's school? What will the school do when a child or school staff member is sick? What is your school's policy on external visitors?"
You have the right to ensure your child's health and safety at school. Let's all work together to create safe school environments that foster learning.
-By Drs. Aditi Gupta, Padma Swamy, and Ana C. Monterrey with the Department of Pediatrics at Baylor College of Medicine