Melanoma survivor advocates for regular skin cancer screenings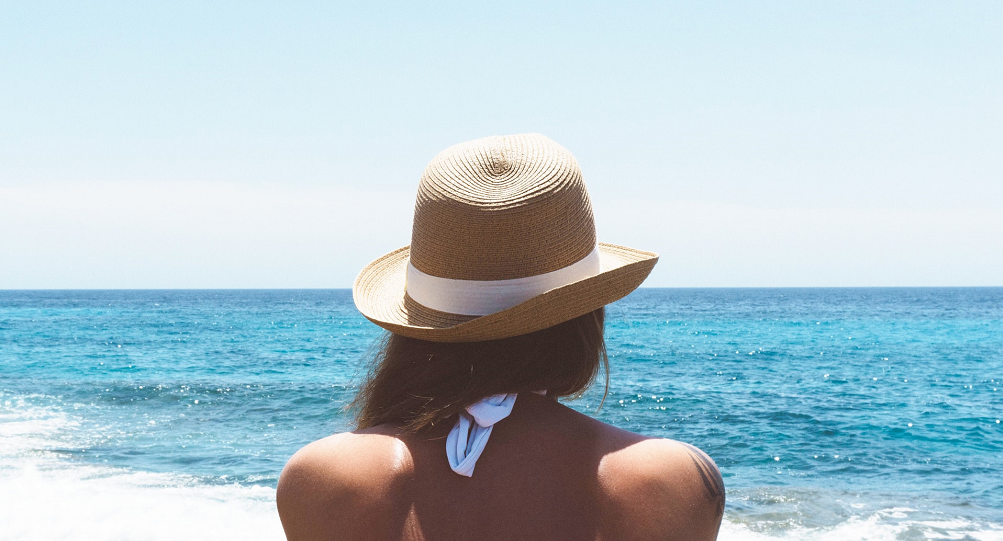 As a fair-skinned, green-eyed, freckled, light-haired woman, Holly Shilstone says she was always aware she had a high risk for developing skin cancer. She does not lie in the sun to tan, but she has loved the outdoors since childhood and spends plenty of time in the sun, from watersports, swimming and cycling to attending her children's sporting events. Because of her risk and sun exposure, she regularly gets screened for skin cancer.
But in 2011, her schedule got busy, and she fell behind on her regular screenings. When she finally went for a screening six months later, she had a suspicious spot on her back. After initial biopsy, she learned it was melanoma and her life changed.
"My surgeon taught me to take it one step at a time and to stay focused on the current objective," said Shilstone, director of education and alumni affairs in the Michael E. DeBakey Department of Surgery at Baylor College of Medicine. "First diagnosis, then pathology, then surgical options and a treatment plan. Then, recovery and maintaining my health with a strong support system including my husband, family, friends, colleagues and faith."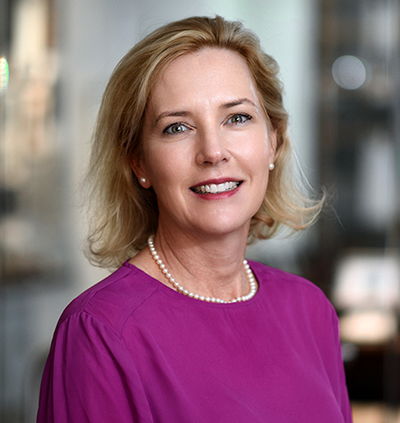 She saw a comprehensive care team of doctors and had surgery to remove melanoma from her back. Recently, she had another experience with skin cancer—a diagnosis of basal cell carcinoma on her eyelid. Thanks to diligent care from her Baylor dermatologist and her own self-awareness of any skin changes, she was able to see a Mohs surgeon and a plastic surgeon to successfully remove the cancer. Today, she says she feels like her calling is to educate others about skin cancer and to encourage cancer patients to seek comprehensive care.
Signs and symptoms of skin cancer
Preventing skin cancer begins with learning to recognize the warning signs. Dr. Omid Jalali, assistant professor of dermatology at Baylor, and Dr. Soo Jung Kim, associate professor of dermatology at Baylor, recommend patients use the ABCDE system to check for skin cancer:
A for asymmetry. One half of the mole doesn't match the other half.
B for border irregularity. The edges are ragged, notched, or blurred.
C for color. The color isn't the same throughout the mole.
D for diameter. The mole is larger than the size of a pencil eraser.
E for evolution. There's a change in the size, shape, symptoms (such as itching), surface (especially bleeding), or color of a mole.
"If you have a new, atypical mole or a changing lesion, especially with any of the warning signs such as bleeding, pain, different pigmentation or growth, it's best to see a dermatologist to have it evaluated," Jalali said.
People who sun tan or use tanning beds are at higher risk for developing skin cancer. Radiation treatment, certain chemical exposures and immunosuppression medications can also increase a person's risk, according to Jalali and Kim.
Take precautions and get screened
Shilstone goes for skin cancer screenings every six months. In addition to checking her skin, she gets regular eye exams and dental exams to look for spots in her eyes and mouth. She also recommends that everyone keep a regular eye on their fingernails and toenails to ensure that spots are not hiding under nail polish.
Patients with a history of skin cancer are at risk for developing another skin cancer, according to Dr. Daniel Wang, assistant professor of medicine – hematology and oncology at Baylor and medical oncologist at the Dan L Duncan Comprehensive Cancer Center at Baylor St. Luke's Medical Center.
"If you are diagnosed with melanoma or another skin cancer, it is important to maintain good sun protection with sun-protective clothing, use of broad-spectrum, SPF 30 or higher sunscreen, and avoidance of the sun during peak hours," Wang said. "Patients should still follow-up closely with their dermatologist for regular skin exams."
Shilstone still stays active in the sun, but she takes extra precautions. She adjusts the time she swims outdoors and always wears sunscreen and protective sun gear.
"We are going to be exposed to sun even on cloudy days, especially Texans like my family who love the outdoors," Shilstone said. "It's important to learn from a young age that we need to stay on top of our healthcare."
See more information on the Dan L Duncan Comprehensive Cancer Center's multidisciplinary team of dermatologists, surgeons and medical oncologists that specialize in the detection and treatment of all types of skin cancers.
Learn about surgical options at Baylor, including Mohs surgery and plastic surgery with the Michael E. DeBakey Department of Surgery.
–By Molly Chiu