How can suicide be prevented?
Every 12 minutes, someone in the United States dies by suicide. Grief-stricken loved ones and friends are left behind, often asking this short yet complicated question: Why?
The CDC reported a 30% increase in suicides in the United States between 2000 and 2016, and suicide is the second leading cause of death among Americans between the ages of 10 and 34.
While it can be a painful topic to discuss, Dr. Alan Swann, psychiatrist with the Michael E. DeBakey VA Medical Center and Baylor College of Medicine, says it's crucial to know the risk factors for suicide.
"The thing that is most triggering for suicide is depression and activation – meaning someone who is depressed but also tense or anxious, or, more basically, feeling both hopeless and impulsive. This combination is dangerous."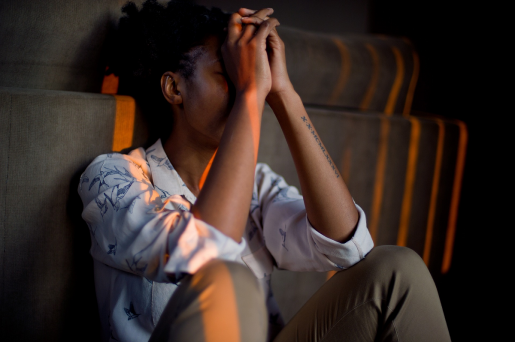 Swann says it's important to watch for even a small increase in depression or adversity in someone who may be impulsive or activated. Risk factors for suicide include:
Mental illness such as depression, bipolar disorder or PTSD
Early childhood trauma
Losing connections with friends and family members
Feeling like a burden
Feeling rejected
Drug and alcohol abuse
Several studies have found that smoking may also increase suicide risk. "Cigarette smokers are more likely to commit suicide than non-smokers, regardless of psychiatric diagnosis. In fact, there is a quantitative relationship between the amount of cigarettes you smoke per day and risk for suicide."
Impact of social stigma, pop culture
What role does society have in influencing suicidal behavior? Swann says stigma around mental health often prevents people from getting help.
"There is a tendency towards isolation that has been harmful, especially among youth. Social media is part of it, but not all of it."
Swann describes a contagion effect when it comes to pop culture and media: When suicide is romanticized, happens in someone's circle or among celebrities, the likelihood of suicidal behavior increases – particularly in adolescents.
The rise in popularity of the show '13 Reasons Why,' which depicts the life of a teenager who died by suicide, could be an example of this effect. In the month after the show's debut in 2017, there was a 28% increase in suicide among Americans ages 10-17. Swann says adolescents are particularly vulnerable when exposed to programs depicting suicide, and many psychologists encourage parents and caregivers to know the risks.
"While publicity that describes suicidal behavior could increase suicide rates, it could also play a more positive role if it takes on a preventive attitude and tone."
Spectrum of treatment
Long-term illnesses such as depression, bipolar disorder, PTSD, and substance use disorder increase the risk for suicide. They are also treatable with a range of medications and psychotherapy. Swann says it's important for mental health professionals to assess where an individual is based on both current condition and past behavior.
"Is this person someone who does things in the spur of the moment, especially with stress? Have they experienced a major loss or trauma recently? These are all factors to consider when it comes to preventing suicidal behavior."
Swann also says primary care providers can have a significant impact in relation to suicide prevention.
"In the past, there has been a notion that if you ask someone about suicide, you will put the idea into their mind, which is a dangerous misconception. You have to be able to ask someone about these things, especially if you have reason to suspect that the individual is suicidal. People are often relieved to talk about it, and it can help them gain control over it."
Helping a loved one
If a friend or family member has shown signs of suicide, you may struggle with how to effectively help. However, Swann says it's important to listen to their thoughts. He shares these tips:
Realize that if the person is talking to you, they have mixed feelings about it. How strong are their feelings towards suicide vs. their feelings about staying alive?
Emphasize the reasons that the person has to stay alive – even if some of those reasons might be in jeopardy.
Be sure there are resources available to them so that if things change, they will have a positive response.
Find ways to help the person feel safe and connected. This could be a friend they can call, a place to go, or something constructive to do.
From the time that someone decides they are going to commit suicide, to the time they actually do it, is an average of 10 minutes. In severe cases, Swann says safety and connection for the individual may be found at a hospital or clinic.
Dr. Swann is a professor with the Menninger Department of Psychiatry and Behavioral Sciences at Baylor.
If you're experiencing suicidal thoughts, contact the National Suicide Prevention Lifeline at 1-800-273-8255.
Additional Resources
See services at the Baylor Psychiatry Clinic or call 713-798-4857.
For veterans: Learn more about the Veterans Crisis Line.
See resources from the American Foundation for Suicide Prevention, The Gathering Place, and re:MIND.
-By Nicole Blanton