Tips to manage OCD during COVID-19
The COVID-19 pandemic has upended many social behaviors and forced us to isolate from others. For those who are suffering from obsessive-compulsive disorder and related conditions, the impact of the pandemic can be particularly challenging.
"In general, individuals with anxiety, OCD and other psychiatric conditions have struggled during this pandemic," said Dr. Eric Storch, a psychologist at Baylor College of Medicine. "With OCD and anxiety, there is also an increased fear of contracting the virus or passing it on to someone else."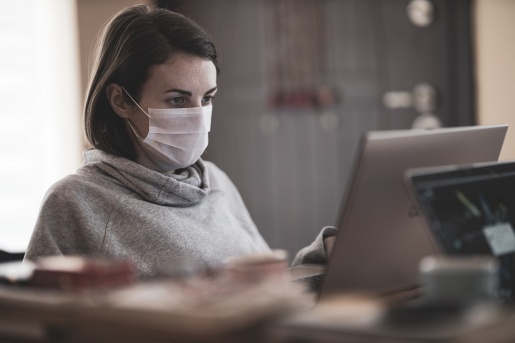 Dealing with conflict
Pandemic-related stress can exacerbate OCD symptoms. As the COVID-19 vaccine continues to be distributed throughout the country, there may be complicated discussions on how to safely interact with friends and family members. For individuals with OCD, this conflict can be a trigger point. Storch says it's important to respect boundaries when having discussions about activities or gatherings.
He shares the following advice and reminders:
Have conversations about what others are coping with when it comes to dealing with safety matters.
Ask yourself: What do I really want to accomplish here? Sometimes, the best approach is to take a step back.
You have a right to your opinion and your perspective. If someone disagrees with you, that is their choice.
Engage in dialogue about what you believe is best for you.
Give other people a break. Appreciate that your perspective may differ from others, and that's OK.
"There are differences in the ways that people think about approaching interactions with loved ones. It's all about the individual's preference in terms of what's comfortable for them."
Telehealth and other resources
Participating in telepsychiatry visits, as well as continuing to engage in self-care like eating well, getting regular sleep and exercising, can be helpful for managing OCD symptoms.
"While telehealth has opened up a number of possibilities for providing care remotely, it has not necessarily changed the number of providers who are available. The International OCD Foundation is a terrific source of information. There are also a number of providers, including the OCD Program at Baylor, providing remote care."
Dr. Storch is a professor in the Menninger Department of Psychiatry and Behavioral Sciences and vice chair of psychology at Baylor. Learn more about the OCD Program at Baylor or call 713–798–3080 to schedule an appointment.
Additional Resources
Learn more about OCD and related disorders
Fact vs. fiction: Understanding OCD
-By Nicole Blanton