What to expect with the 2021-2022 cold and flu season
This time last year, headlines warned of a "twindemic" – a wave of influenza occurring at the same time as an uptick in COVID-19.
But it didn't happen.
Flu outlook looks more severe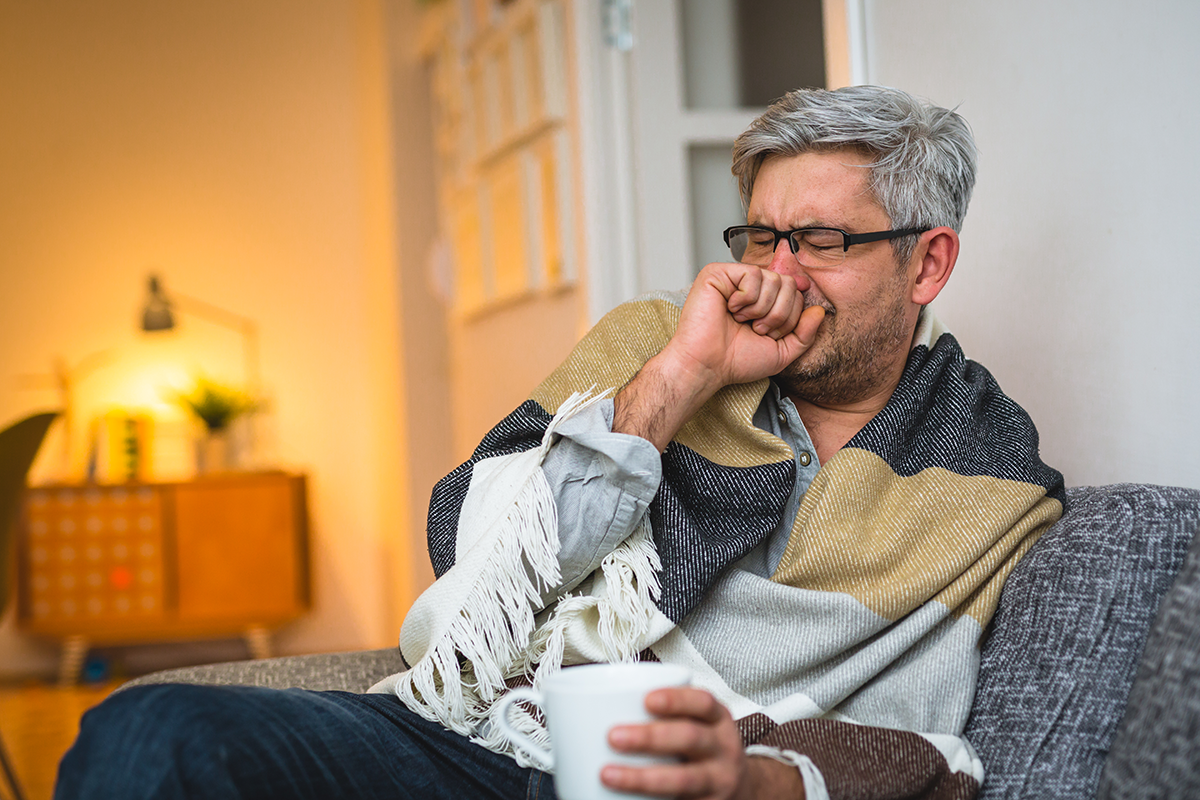 The 2020-21 flu season was considered "unusually low" in the U.S. and globally, according to the Centers for Disease Control and Prevention. Between September 2020 and May 2021, only 1,600 out of 820,000 respiratory specimens were positive for an influenza strain nationwide.
Do not expect another easy flu season this year, said Dr. Stacey Rose, assistant professor of infectious diseases at Baylor College of Medicine.
This year has the potential for increased respiratory illnesses across the country because of fewer masks, relaxed restrictions and holiday gatherings with friends and families, she said.
"Folks are traveling – we're different from where we were last year. You see it in commercials; this is the year where everyone wants to be back together," Rose said. "No one in the commercials is wearing masks."
During the summer, Texas children experienced an untimely surge in respiratory syncytial virus (RSV), which resulted in multiple hospitalizations. While RSV is less contagious than COVID and flu, Rose said that virus' spread could be indicative of what the city may experience with respiratory illnesses in colder months.
Because of mild weather in November and December, Southeast Texas typically experiences a delayed flu season, Rose said. This is good news for Houstonians who have yet to get their annual flu shot.
Flu shot offers best protection
"If people haven't gotten their flu shots, absolutely still get them," she said. "So much attention right now is on COVID, but if you know the influenza vaccine helps with morbidity and mortality, why wouldn't you still try to prevent it?"
Most people can take most vaccines, including people who have an egg allergy. Pregnant women, elderly people, babies and toddlers and obese individuals are most at-risk of developing severe flu and should be vaccinated early.
The annual flu shot wasn't universally recommended by the CDC's Advisory Committee on Immunization Practices before 2010. Rose said the emergence of H1N1, or swine flu, influenced regulators to recommend flu vaccination for everyone, regardless of age or medical history.
"None of us have been part of a pandemic before; the closest experience was when we had swine flu," Rose said. "Maybe that was our initial wakeup call, and it pales in comparison in to our experiences with COVID-19."
As the pandemic enters its third year, congestion and sniffles are difficult to discern. Unfortunately, there's no immediate way to know whether the symptoms are flu, COVID or the common cold, Rose said.
Symptoms and testing
Since the flu mirrors COVID, it's important to schedule an appointment with your healthcare provider or a local pharmacy to be tested. It is possible to have both COVID and flu at the same time, but the occurrences are rare.
If a person has COVID, it could take them longer to experience symptoms than if they have the flu. Typically, flu presents in the body from one to four days after infection whereas COVID patients experience symptoms about five days after being infected. Symptoms can appear two to 14 days after the initial COVID exposure, the CDC reported.
Both flu and COVID include these symptoms: fever or feeling feverish/having chills, cough, shortness of breath or difficulty breathing, fatigue, sore throat, runny or stuffy nose, muscle pain or body aches, headache, vomiting or diarrhea and change in or loss of taste or smell –though it is more frequent with COVID.
Rapid influenza diagnostic tests (RIDTS) provide results within 10-15 minutes but may not be as accurate as other flu tests. Rapid molecular assays are another flu test that detect the genetic material of the virus and can provide results in 15-20 minutes, according to the CDC. Like COVID tests, these two flu test types are typically administered through a nasal or throat swab.
In addition to vaccination, hand-washing and face masks are critical to help prevent the spread of COVID-19, influenza, or other respiratory illnesses, Rose said.
-By Julie Garcia