From my Perspective: Dr. Belkys Sánchez shares her experiences during postdoctoral training
From the Labs interviewed Dr. Belkys Sánchez, postdoctoral associate and research fellow in the Infection and Immunity NIH T32 Training Program. We learned about her dedication to fighting back antibiotic-resistant infections and her goal of bringing her laboratory findings to the clinic.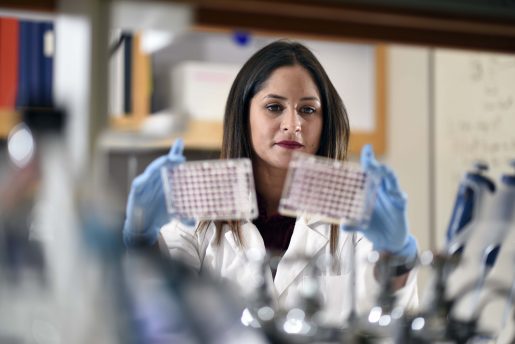 What led you to choose this area of research for your postdoctoral work and specifically the lab you are in at Baylor?
I learned of the collaborative work of Dr. Barbara Trautner and Dr. Anthony Maresso at a local antimicrobial resistance conference and was immediately interested in their novel approaches to the management of infectious diseases. I am passionate about understanding and treating these type of conditions and wanted to work on translational scientific projects with direct implications for patients. Working with the Trautner-Maresso team seemed like the perfect fit.
When you are talking with people outside research, how do you explain your work and its importance?
I work on developing therapeutic bacteriophages, viruses that kill bacteria, to treat infections caused by superbugs that are resistant to antibiotics. Bacteria can form slime-like bacterial communities called biofilms on medical devices (like urinary catheters) and tissues, causing infection. Both antibiotics and the immune response have a difficult time destroying these bacterial communities.
My goal is to discover and develop bacteriophages that are exceptionally good at destroying biofilms and treating these types of infections.
Were there specific techniques you had to master for this work?
Although I have a strong background in microbiology and infectious diseases, I had no prior experience working with bacteriophages. I am fortunate to be part of a very collaborative team that was willing to help me get up to speed with bacteriophage work. It has been particularly helpful to work closely with TAILΦR Labs, a Baylor initiative that provides personalized therapeutic bacteriophages to the most vulnerable patients.
How has being at Baylor helped you overcome obstacles during your time as a postdoc?
The office of Postdoctoral Affairs at Baylor has wonderful resources for postdocs, including workshops for professional development that are very helpful.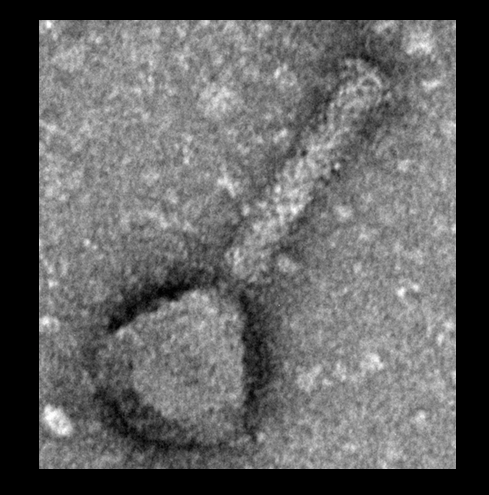 Has being at Baylor opened unexpected possibilities for your professional development?
A couple of months after starting my position at Baylor I was awarded the Baylor College of Medicine Infection and Immunity T32 Fellowship, a training program directed by Drs. Thomas Giordano and Mary Estes. Being an I&I fellow has opened many growth opportunities for my professional development. I work with an interdisciplinary group of mentors that provide feedback and advice on my research project and career progression.
As a fellow, I can attend clinically oriented courses and conferences that are highly relevant for my current research project and future career goals.
What are your future career plans and how did working on this project contribute to your goals?
My goal is to develop a career in clinical microbiology.
As my current project is highly translational, it provides exceptional opportunities for me to continue learning about clinical aspects of infectious diseases and to interact with the clinical microbiology laboratories of multiple Baylor affiliate hospitals.
What are your favorite things to do outside the lab? Has living in the Houston area helped you enjoy those activities?
I enjoy long distance running and hiking with my family and dogs. Houston is a wonderful place for running and hiking in many different parks and running trails around the city.
Sánchez has a bachelor's degree from Universidad Central de Venezuela, a Master of Science degree from New York Medical College and a doctorate degree from the University of Texas MD Anderson Cancer Center UTHealth Graduate School of Biomedical Sciences.
Receive From the Labs via email