The Seventh Annual Symposium of the Cardiovascular Research Institute
Since it was founded in 2012, the Cardiovascular Research Institute at Baylor College of Medicine has been hosting an annual symposium that offers an exceptional opportunity to learn about the latest, most innovative research work related to cardiovascular diseases. The event encourages participants from BCM departments, affiliated hospitals and other institutions in the Texas Medical Center to meet and facilitates scientific collaborations.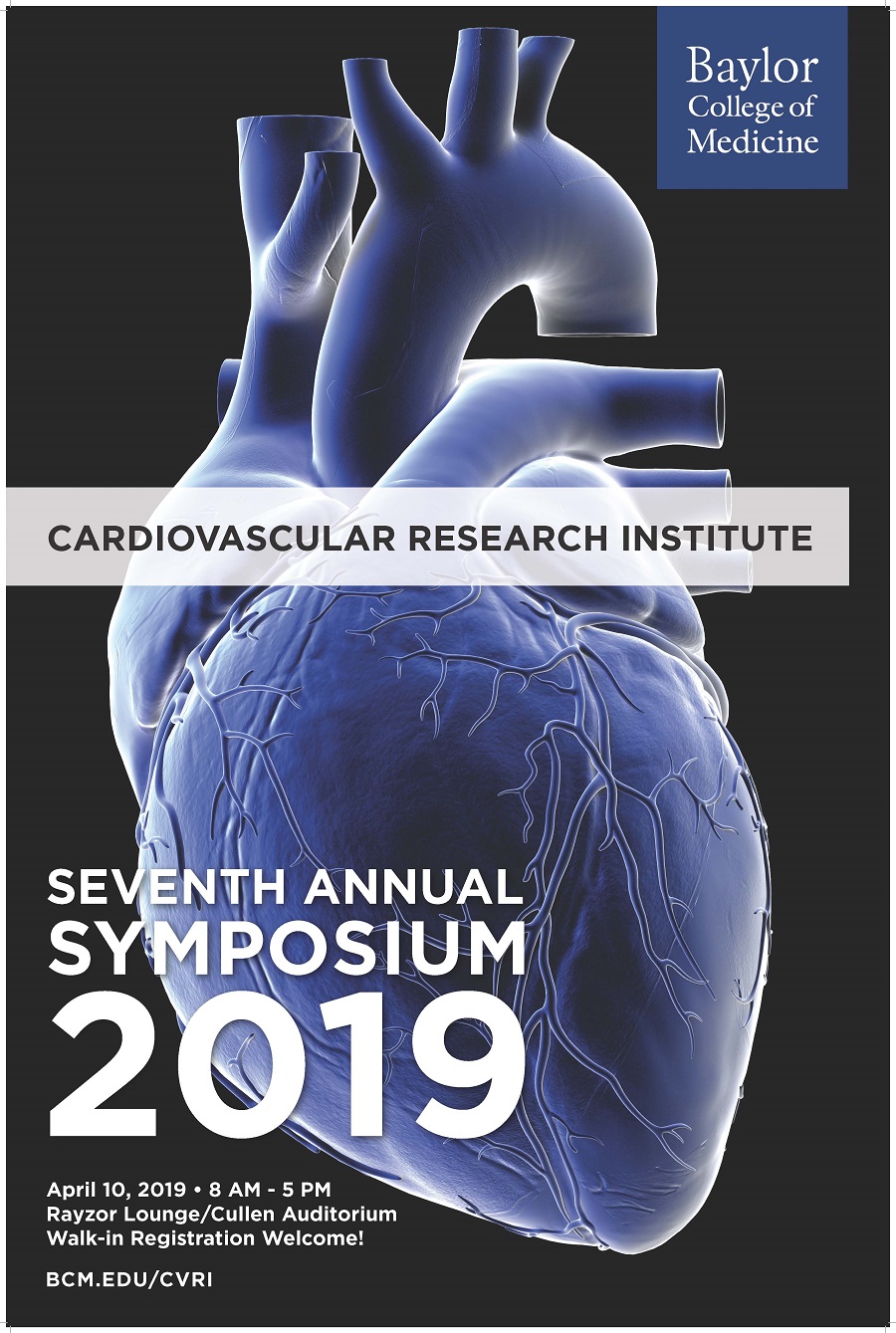 Dr. Adam Kuspa, professor and Salih J. Wakil, Ph.D. Endowed Chair in the Verna & Marrs McLean Department of Biochemistry & Molecular Biology and Senior Vice President and Dean of Research, opened the event this year, welcoming the audience to an exciting day of discovery and opportunities for networking.
During the symposium, participants enjoyed two keynote lectures by renowned scientists Dr. Mariell Jessup, chief science and medical officer of the American Heart Association, and Dr. Mark Sussman, director of the Integrated Regenerative Research Institute at San Diego State University.
During her talk, Jessup raised her concerns about the persistence and devastating consequences of heart disease and stroke in the American population, the challenges of interpreting 'big data' to improve this situation and the need to foster more productive collaborations. She also highlighted the importance of studies focusing on women's cardiovascular disease as it continues to be a woman's greatest health threat, claiming the lives of 1 in 3. Jessup encouraged the audience to visit the AHA portal "Research Goes Red for Women," an initiative calling on women across the United States to contribute to health research. She concluded with AHA's mission statement: "To be a relentless force for a world of longer, healthier lives."
Sussman spoke about the latest research on polyploidy in myocardial homeostasis, repair and ageing. Polyploidy refers to the state of a cell having more than two paired sets of chromosomes. He explained that polyploidy is a normal state in human bodies and that it can play both positive and negative roles. For instance, polyploidy is of physiological significance during platelet development, but it also may play a role in diseases such as cancer. He showed that the human heart is tremendously polyploid and prompted the audience to think about the role polyploidy may play on cardiomyocyte and interstitial cell functions in health and disease. In addition, Sussman highlighted the significant differences in polyploidy between human and murine hearts and the implications of these differences for studies using mice as human models.
This slideshow requires JavaScript.
The Symposium also featured eight lectures and 81 posters that were presented by faculty members and trainees.
Best Abstracts:
Larry Scott Jr., B.S. – student category
Qilin Gu, Ph.D. – postdoc category
Ishita Jindal, M.D. – clinical fellow/medical resident category
Lisa Mullany, Ph.D. – junior faculty category
Best Posters:
Manuel Cantu Gutierrez, B.S. – student category
Waleed Ageedi, M.D. – postdoc category
Joseph Knadler M.D. – clinical fellow/medical resident category
Ketan Ghaghada, Ph.D. – junior faculty category
Parag Jain, M.D. – best clinical outcomes research award (new award this year)
The winners received an engraved plaque and $150.
See you next year!
Receive From the Labs via email