Virtual learning: Tips to reduce noise exposure
The COVID-19 pandemic has drastically changed education around the world. While some schools have reopened, millions of students of all ages continue to receive education through virtual platforms.
While this technology allows students to learn safely, there is a risk of hearing loss as a result of excessive headphone volume.
"Most headphones and earbuds can emit a maximum level of sound from 80 to 110 decibels, which can lead to permanent inner ear damage and cause hearing loss or tinnitus," said Dr. Deyanira Gonzalez, an audiologist in the Center for Hearing and Balance at Baylor College of Medicine. "However, steps can be taken to prevent this damage."
Gonzalez shares the following advice for reducing noise exposure during virtual education: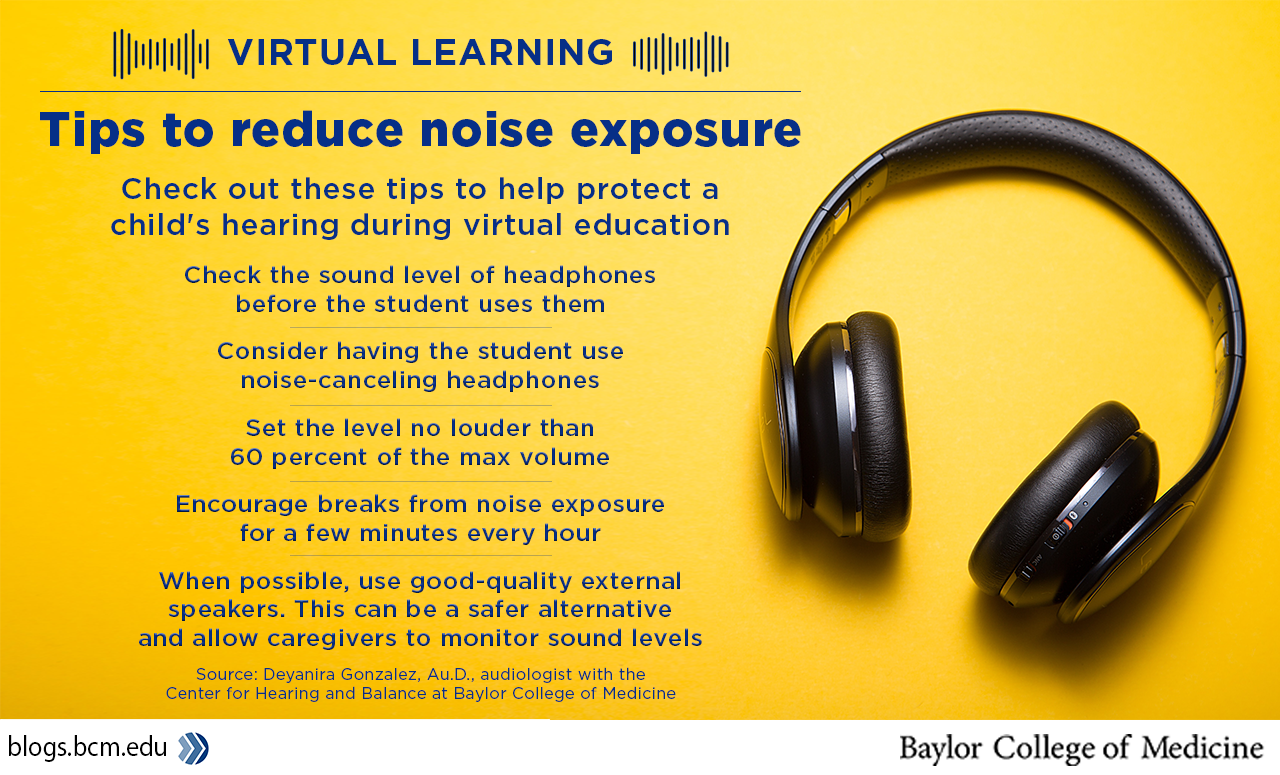 Learn more about the Center for Hearing and Balance at Baylor or call (713) 798-5900.
-By Andy Phifer and Nicole Blanton