Throwback Thursday: Health Fair
A health fair can be a great place to get a lot of medical information – from health screenings to Q&A sessions with professionals to tips about health insurance.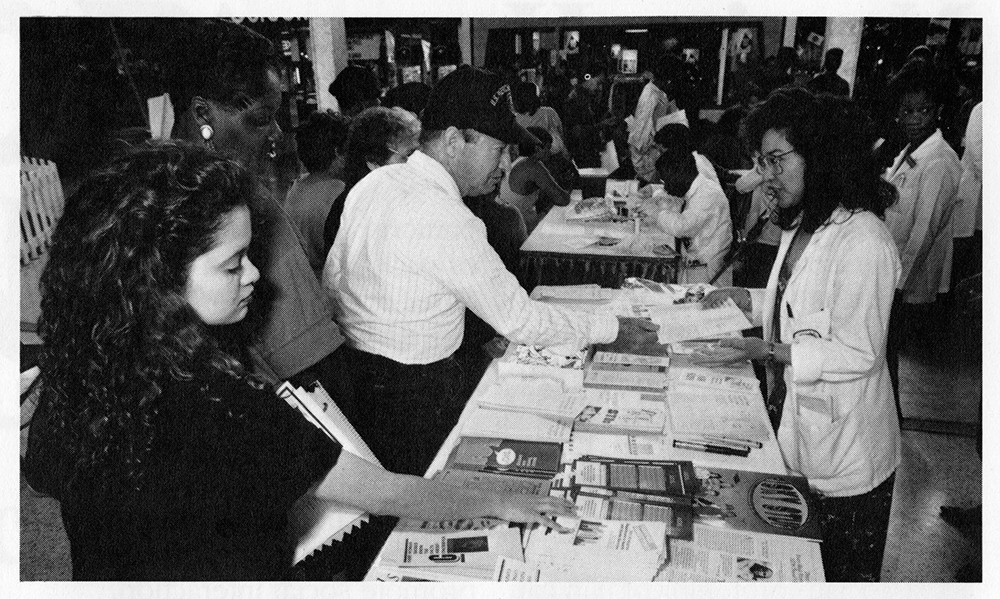 This 1992 photo from Inside Baylor Medicine, courtesy of the Baylor College of Medicine Archives, shows one such health fair held at the Gulfgate Mall. Monica Herrera (right) shared information with attendees at a Baylor Association of Minority Medical Students-sponsored event.
If a health fair comes to your area, consider attending. There's never a bad time to become health-wise.
-By Andy Phifer