Healthcare and incarceration: How can providers help make the justice system more just?
More than two million people are incarcerated in the U.S. on any given day, a rate higher than any other country in the world. Black men and women bear the brunt of mass incarceration, making up only 13% of the general population, but 40% of the incarcerated population.
Incarceration occurs in jails, locally run facilities typically holding individuals on short sentences or those who are unable to afford bail before their trials. Then there are prisons, state and federally run facilities that house those with long sentences. Justice involvement does not stop at jail and prison walls. About four million people are on parole (supervision after release) or probation (supervision in lieu of release).
Incarceration exacerbates health inequities in already marginalized populations. First, the fracturing nature of incarceration can cause chronic care to be interrupted as people lose jobs, health insurance, or stable housing.
According to one survey, of the 1 in 5 patients who were taking a medication when they entered prison or jail, 26%, 29% and 42% of federal, state and local jail inmates respectively stopped taking their medications following release.
In another study of incarcerated patients with HIV, individuals who were released and reincarcerated experienced worsened viral control as compared to those who remained incarcerated over the same time period, exemplifying the difficulty controlling their HIV after their initial incarceration.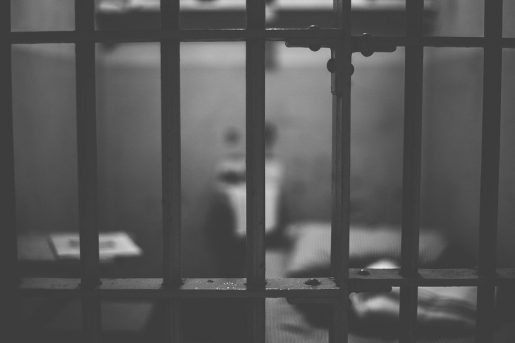 Though jails and prisons are not treatment facilities, the lack of adequate mental healthcare in the U.S. has made them de facto psychiatric treatment facilities. In fact, the Harris County Jail treats more people per day for psychiatric illnesses than any medical facility in the state of Texas.
As these facilities are not designed for treatment, they can often lead to the exacerbation of underlying mental health conditions, which are common among incarcerated individuals. Suicide remains one of the leading causes of deaths in jail, and self-harm is strongly associated with punishment by solitary confinement (the isolation of individuals from contact with all other inmates, guards and recreation).
Furthermore, violence and trauma are common, whether through inmate-on-inmate altercations or through use of force by correctional staff. In one study of New York City jails, the jail injury rate was more than twice as high as the community injury rate. It's common for an individual to be released from jail, only to deal with the long-term effects of physical and psychological trauma.
Every healthcare worker has a role to play in improving the health effects of justice system involvement. First, anyone directly caring for those who are currently incarcerated, be it at a public hospital, specialty clinic, or correctional facility, should pay attention to the language they use when talking about these individuals. Using patient-centered language, such as "incarcerated person" or "patient" rather than "prisoner" or "prisoner-patient" can help with internal and external biases toward this population.
Second, providers should do their best to avoid "dual loyalty," the phenomenon of having both the interest of the patient and the jail and prison system in mind. The patient is a provider's number one priority, regardless of other outside pressures that may exist.
Finally, healthcare providers should play a role in advocating for a more just and fair system. In Harris County, misdemeanor bail reform has led to decreased incarceration rates and lower cash bond amounts without increases in reoffending. Healthcare workers should lend their voice for similar reforms in the future, as a decrease in incarceration will likely lead to improved health for this vulnerable population.
-By Marc Robinson, M.D, assistant professor of medicine at Baylor College of Medicine