Throwback Thursday: The Big Screen
Baylor College of Medicine is a research leader, and you don't get to be that way without some medical technology.
In this photo from the 1963 Aesculapian yearbook, courtesy of the Baylor College of Medicine Archives, our doctors sit with some lab equipment that looks like it could use an upgrade.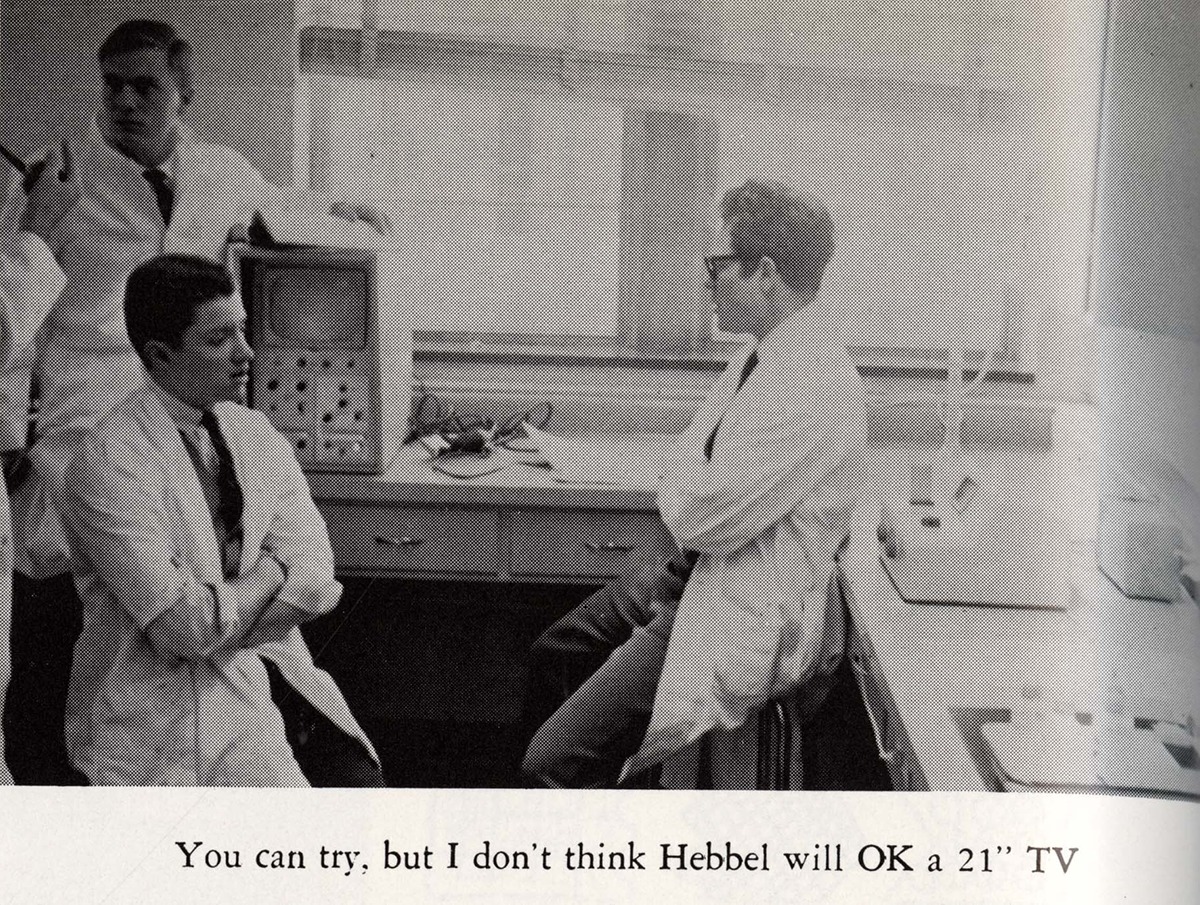 With modern smartphones and cloud computing, it can be easy to look at technology from 50 years ago and wonder how things ever got done. However, Baylor began work unraveling the human genome in 1969. So while a 21-inch TV might help, what matters most is a doctor or researcher who will go the extra mile. We don't know if they got their TV, but we can assume they used everything at their disposal to reach their goals, because that's what it takes.
By the way, these days you can buy an 85-inch TV for anywhere between $10,000 and $40,000.
Read more about technology at Baylor.