Throwback Thursday: Big Game Fever
Do you remember the year 1993? "Jurassic Park" became the highest grossing film worldwide at the time, Bill Clinton was inaugurated as President of the United States, and the hit TV series "Saved by the Bell" ended.
It was also the year the Buffalo Bills faced the Dallas Cowboys in Super Bowl 27. The final score wasn't even close – Dallas defeated Buffalo 52-17 in what was the Bills' third-straight Super Bowl loss.
These photos from the 1993 Aesculapian Yearbook, courtesy of the Baylor College of Medicine Archives, show Baylor students watching the game and celebrating Dallas' victory.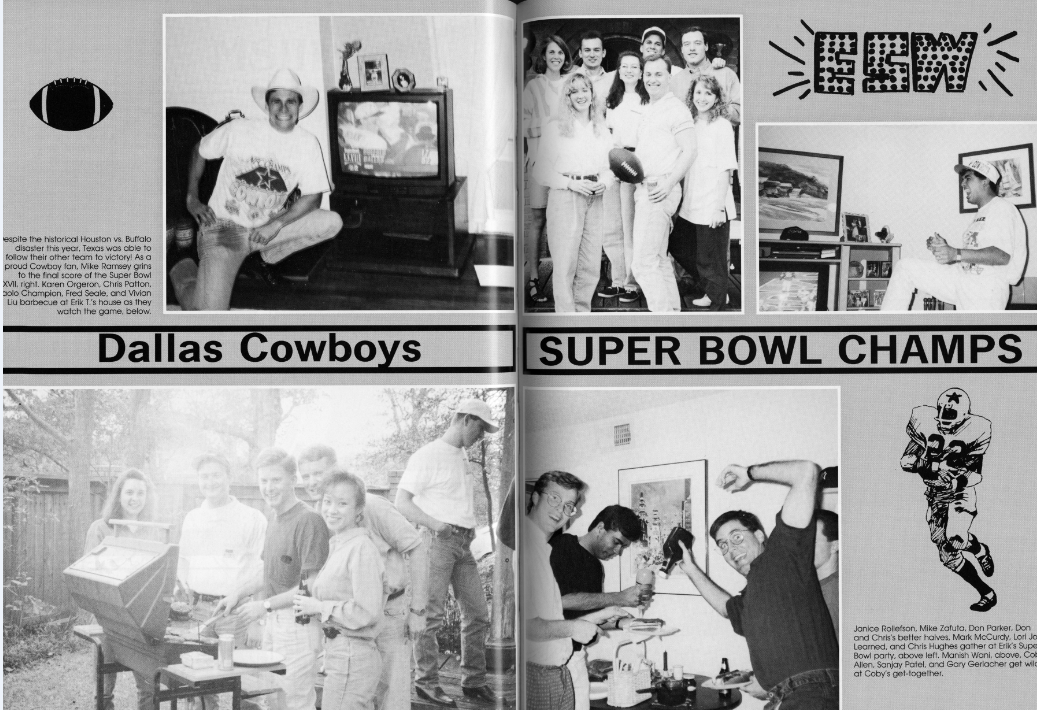 Neither Dallas nor Houston made it to the Super Bowl this year – but Houstonians take pride in hosting the game. So whether you're rooting for the New England Patriots or the Atlanta Falcons, we at Baylor wish you a happy and safe Super Bowl 51 weekend.
-By Nicole Blanton