Feeling tired? Nap when necessary, practice quality sleep habits daily
While the last few decades have produced useful technological advances, many of us are connected all of the time – even when we should be sleeping.
Dr. Philip Alapat, assistant professor of medicine at Baylor College of Medicine, says naps can be beneficial, but practicing high-quality sleeping habits should always be the priority.
Alapat shares tips to help you get a full night's rest in the infographic below.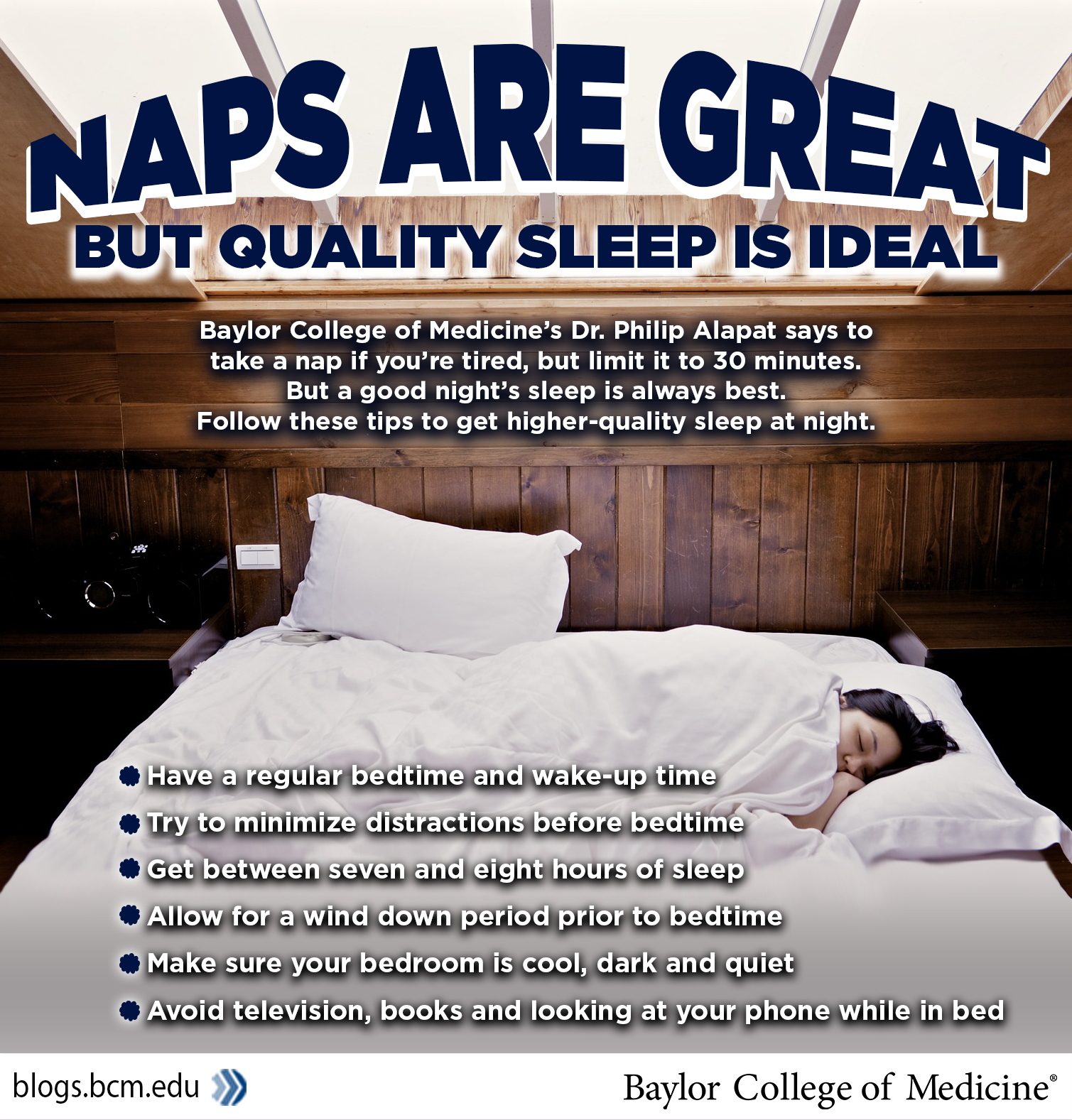 -By Andy Phifer and Nicole Blanton