Initiative raises COVID-19 awareness, provides access to resources among vulnerable communities
The COVID-19 pandemic has impacted millions of people globally, but it has been especially devastating on vulnerable communities.
Through local organizations like the Mary Susan Moore Medical Society (MSMMS), physicians at Baylor College of Medicine are able to serve underprivileged communities that have less access to personal protective equipment (PPE) and medical care.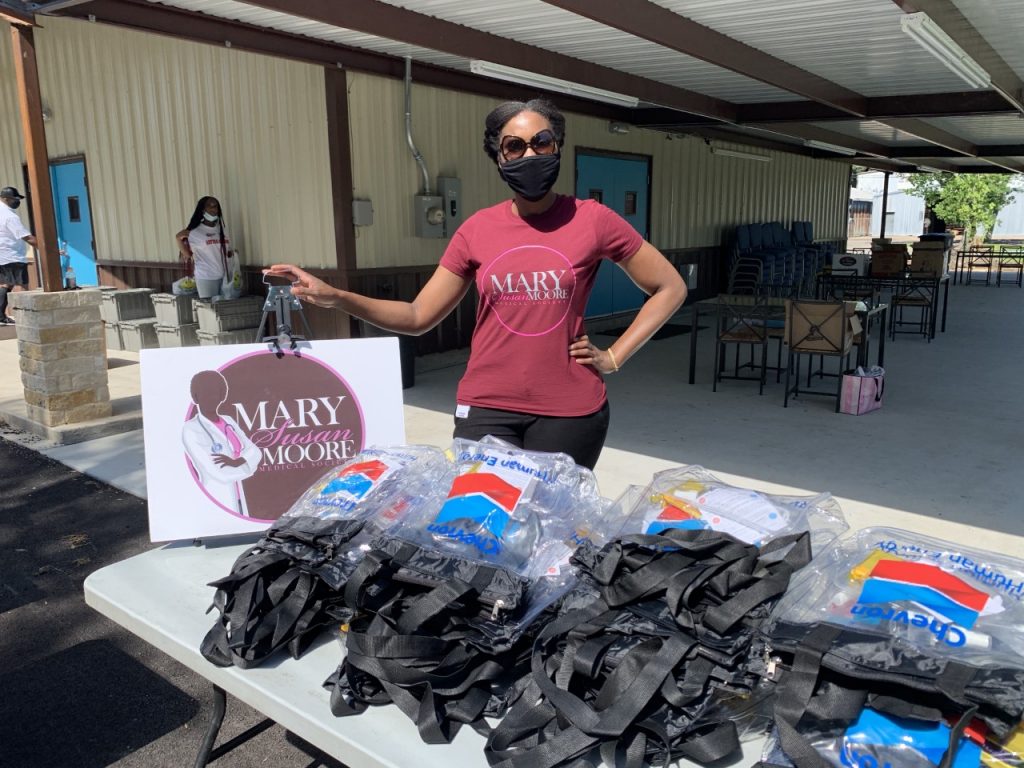 Dr. Jonnae Atkinson, an assistant professor in the Department of Family and Community Medicine and co-president of the MSMMS, plays a key role in helping to address the impact of the virus on African American community in the greater Houston area.
Because morbidity and mortality numbers related to COVID-19 are higher in the African American population, Atkinson said it is important to spread awareness about the medical and educational resources available to the community.
"We see a lot of people talking about COVID in the black community, but we are not seeing many black doctors who are actually out in the community," Atkinson said. "We think it's important that people in our community see us and know that we are here. It is important that they know that we care and we want to make sure that they are safe."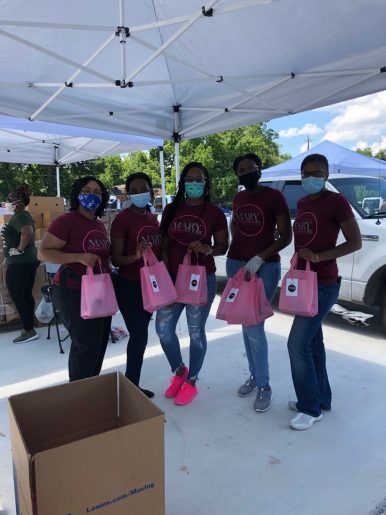 Amidst protests against racism and police violence, Atkinson adds that it is important for people to continue taking precautions and to practice social distancing.
"It is great to see what is happening with the Black Lives Matter movement but we are seeing a lot of us who are converging together, which can put people at higher risk," she said. "We want to make sure that people know that they still need to be safe."
The MSMMS, named after the first African American woman to practice medicine in Texas, is a nonprofit organization comprised of African American women physicians that provides health education, healthcare advocacy, outreach and mentoring for future African American female physicians.
In response to COVID-19, the organization partnered with Chevron and BakerRipley to develop various initiatives to help prevent spread. This includes "Stay Well" Kits packed with essential PPE items and medical resources that are distributed to predominantly African American communities in the greater Houston area.
The kits provide items like hand sanitizer, masks and thermometers. The kits also contain a brochure with information about local primary care providers, psychologists and domestic violence resources. Atkinson adds that the group is developing a similar kit for children that will include educational material to encourage learning and appropriate-sized masks.
"Our organization really took time to think about the needs of our community when putting together the kits. We knew we needed PPE items, but there are also some underlying causes that are putting people in our community at higher risk that we wanted to address."
The goal of the kits is not only to assist underprivileged individuals who live in predominantly African American communities during the pandemic, but to develop long-term relationships with organizations in the community to continue service. Another initiative developed by the group called "Healing Hands" is designed to work with churches in the community to provide health education and medical services.
"We want to promote the importance of primary care and preventive health in addressing disparities in healthcare that were exacerbated by the current pandemic," she said. "There are a lot of people who are in need in Houston right now and this pandemic put a spotlight on the problem."
Since the start of their COVID-19 initiative, the MSMMS has distributed thousands of "Stay Well" kits by partnering with food distributions hosted by churches, the Houston Food Bank and local politicians including the Mayor of Fort Bend County, commissioners and councilmen in Houston and the Fort Bend area.
Learn more about the Mary Susan Moore Medical Society.
-By Kaylee Dusang