Women in surgery: A conversation with Dr. Ourania Preventza
"Keep moving, do the right thing, and do not let people put you down. Be honest and humble, and stand on your feet, and you can face anything. We have plenty of well-qualified females to raise to the top. When there, help others, too." – Dr. Preventza
Dr. Ourania Preventza, professor of cardiothoracic surgery in the Michael E. DeBakey Department of Surgery at Baylor College of Medicine and president-elect of the International Society of Endovascular Specialists (ISEVS), discusses the history of women in surgery, her career, and how institutions can foster inclusivity for women surgeons in the following Q&A.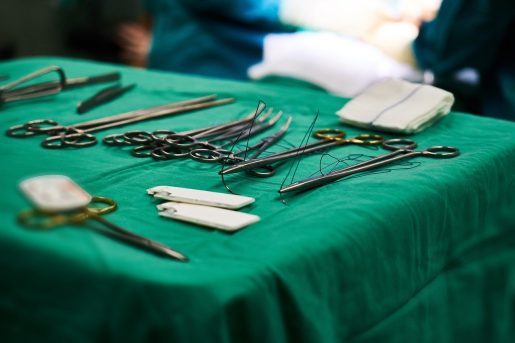 Who are some of the major figures in the history of women in surgery?
When medical schools first opened in the United States, women were excluded from studying medicine, but a few courageous pioneers changed that. There was Elizabeth Blackwell, who was the first woman to earn a medical doctorate in the United States in 1849. Not long after, Mary Edwards Walker became the first woman surgeon in the United States. Drs. Blackwell and Walker faced tremendous obstacles, yet each made significant contributions to their respective fields and causes.
Another pioneer, Dr. Dorothy Lavinia Brown, was the first female surgeon of African-American ancestry from the southeastern United States. Dr. Brown served as a medic in World War II and eventually became chief of surgery at Riverside Hospital in Nashville, among several other medical and political appointments. She was the first African-American woman to become a fellow of the American College of Surgeons in 1959.
What is the state of women in surgery today?
If you look at medical schools today, more than 50% of enrollees are women. However, when you get to the higher levels of academia, and academic surgery in particular, there is a still a major disparity between men and women in top academic leadership positions.
Also, according to the Association of American Medical Colleges, women make up more than 35% of all active physicians in the United States. However, a 2017 study found that women make up less than one-quarter of surgeons in 10 surgical specialties. This means that while there are many women in medicine, surgery remains a male-dominated field, and this is especially true in the top ranks. In my area of expertise, academic cardiothoracic surgery, the numbers are staggeringly low (6-7% are female). Orthopedic surgery has the lowest number of women in the field at approximately 5%.
How can we see more women in leadership positions in surgery?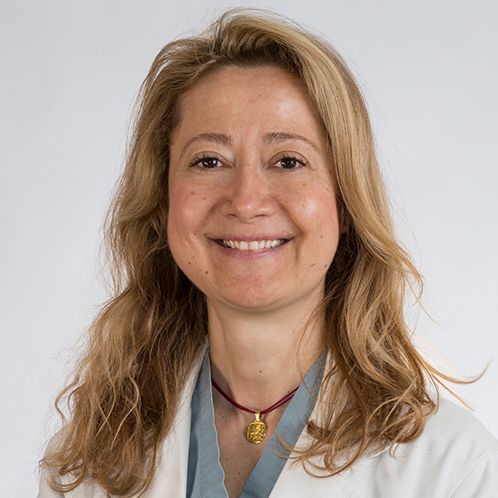 Recently, I saw a great picture, and it showed women at the top of a ladder pulling other women up. The point was to show that no one gets to the top on their own. We need to help each other. That is the way we will make progress, and that is how pioneers in my field have done it.
One example is Dr. Leslie Kohman, a thoracic surgeon oncologist who founded the group, Women in Thoracic Surgery and has been a champion for other female thoracic surgeons. Also, there are and have been men in top positions in their field who have appointed qualified female surgeons into visible leadership positions, which has been game-changing.
Still, as a society, we have not fully succeeded in overcoming deep-seeded gender bias. When one of us breaks through and takes on an academic or clinical leadership position, I believe it is necessary and very inspiring for young female surgeons to see. That is why sharing our triumphs is important.
On my appointment as professor with tenure of cardiothoracic surgery, and when I became president-elect of the International Society of Endovascular Specialists, I received multiple emails from female colleagues thanking me for "paving the way." At that point, I knew well that it's not about me; it's about the others who are coming up the ladder. Young women see another female colleague advance and they think, "If she can get there, I can too."
In addition to mentorship, the concept of championship is key to climbing up the ladder. Championship is when a person in a higher position advocates for an individual in a way that can be extremely effective in opening doors of opportunity. I mention this to make the point that once you get to the top, you have to help others get there, too!

Why is it so important to support women in medicine?
There are a few reasons why women are so important in medicine and in surgery. One is the female patient's perspective. Women are naturally going to champion the cause of women's health in a different and maybe more effective way than male physicians can. As precision medicine takes over, it is becoming increasingly important to have women who can relate to the specific needs of female patients, especially in my field. Consider the fact that heart disease remains the number one cause of death in women, yet women are still underrepresented in clinical trials related to cardiovascular disease.
Perhaps just as obvious is the fact that when you include women in anything, you expand and enrich the talent pool for leadership positions. With over 50% of today's medical school classes being women, quite frankly, the future of healthcare will rely on females to lead and change the status quo. At this point, I believe it is imperative that we see more female physicians in top academic and clinical leadership positions to bring up this next generation of female surgeons and to create a just culture of equity in the workplace. We have plenty of well-qualified females to rise to the top.
What inspired you to become a surgeon?
I grew up in Greece, and my parents worked hard to give me and my siblings a good education. My brother is a chemical and petroleum engineer, and my sister is also an entrepreneur-engineer. When it came time for me to choose what I would do, I told my father, who is a judge, that I didn't want to go to law school; at the time, I considered it too easy, and I wanted a challenge.
The challenge, I decided, was to become a doctor and a surgeon. I wanted to know what it would feel like to make it on my own. Later on, while I was a surgical intern in New York, my father had open heart surgery, and that shaped my decision to become a heart surgeon.
I came to the United States and earned my board certifications from the American Board of Surgery, the American Board of Surgery for Surgical Critical Care, and the American Board for Thoracic Surgery. I completed a year of endovascular surgery and percutaneous catheter interventions after my cardiothoracic surgery training. No question, being an attending cardiothoracic surgeon at Texas Heart Institute and a full professor with tenure at the Michael E. DeBakey Department of Surgery at Baylor are among the highlights of my career. I have been at Baylor since 2008, and my expertise as a cardiac surgeon is aortic surgery, aortic valve and aortic arch surgery, thoracoabdominal operations, and percutaneous heart valve therapy. I also serve on the board and as associate editor of major medical journals.
In 2017, using my vacation and personal time, I completed an 18-month business administration degree in Health Policy and Management at the Heller School for Social Policy at Brandeis University in Massachusetts, and this really broadened my horizons. It gave me another way of thinking, and it provided me with new tools to help with patient care. I highly recommend constantly expanding your skill set along the course of your career.
What have you learned that you want to share with other female surgeons?
When I decided to go for a full professorship of surgery, I met with another female physician at the top of her field. Those 45 minutes with her really changed a lot for me. She looked at my CV and told me exactly what to edit and add in order to meet the criteria of the College. She also suggested that I write a personal statement. I realized how important it is to be informed about the specific pathways and requirements for promotion. For me, it has made all the difference. I will always be grateful to her, and I have promised to myself that as I keep moving up, I will always help others. Life is too short to spend time on non-important things. Keep moving, do the right thing, and do not let people put you down. Be honest and humble, stand on your feet, and you can face anything. Help your team and your colleagues, and if you get a leadership position, always choose better people than yourself to work with.
-By Debbie Sugarbaker, editor in the Michael E. DeBakey Department of Surgery at Baylor