Match Day: Celebrating the next stage of our journey as clinicians
Match Day is one of the most important days in a medical student's career. We have been working tirelessly for many years to get to this point. Now, we will discover where our next stage in training is and where we will continue to pursue the goals we have been striving to achieve.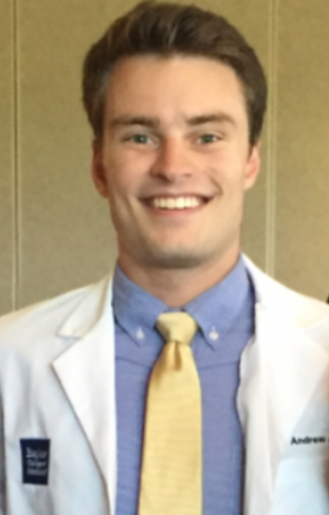 This year, in light of the novel coronavirus pandemic, the importance of the residency match is even more evident, and we are fortunate to be in medical training at this time.
We have learned many things throughout medical school. We have read countless texts about pathology, physiology, anatomy, microbiology and many more subjects. We have also experienced many fields of medicine by rotating in clinics, operating rooms, hospital wards, and labor decks. We have tasked ourselves with volunteering, researching, advocating, and teaching.
In addition to all of this rigorous training, we have learned about compassion and ethics. These lessons came through discussions in pre-clinical lectures and small group settings.
Compassionate teaching was also provided to us through the many patients we interacted with during clinical rotations. These patients taught us what an immense privilege it is to heal fellow human beings and advocate for those who cannot do so for themselves.
Over the course of our training, we have grown as individuals and budding physicians – not only because of our medical education, but because of our experience in compassionate care. Our class is prepared to face what lies ahead.
This year's match process allows us soon-to-be-residents to not only put matters into perspective, but also to reflect on our positions within the medical field. Soon, we will be faced with caring for those afflicted with this novel virus, managing care for those around us, and helping in any way we can. It shows us what an honor it is to be in a community dedicated to the healing and care of others.
I am lucky enough to have trained with colleagues who are armed with incredible talent. I am surrounded by so many who have achieved unbelievable accomplishments, and who will continue to do so in the future.
We should take time to celebrate the match and the incredible turning point it represents. I am honored to celebrate this transition from being medical students to medical residents in a time that this talent will be especially needed.
Congratulations, Baylor College of Medicine Class of 2020!
-By Andrew Jensen, fourth-year medical student and 2020 Baylor College of Medicine Class President