Creating a path in global surgery
When Dr. Rachel Davis started her general surgery residency at Baylor College of Medicine, she knew she wanted work in the field of global surgery in low-resource settings. However, at that time, there were no programs that offered the scope of training she needed.
So, Davis petitioned Baylor to work with her to design the Global Surgery Fellowship Track, the first NRMP-recognized global surgery training program in the nation.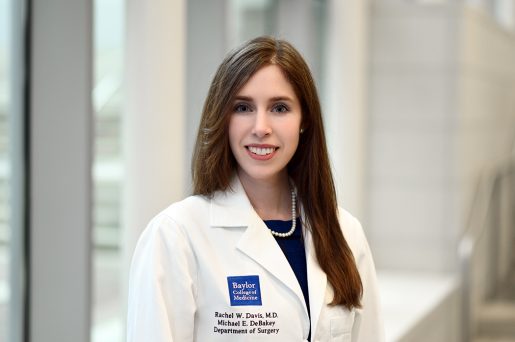 Since then, Davis has operated in Ecuador, Guatemala, Malawi, Mongolia, Tanzania, rural Texas, and at the World Health Organization in Geneva. She has also worked with the Michael E. DeBakey Department of Surgery and leaders across the Texas Medical Center to develop educational opportunities in global surgery for students, residents, and professionals.
Davis shares what inspired her to work in this field and how global surgery is making an impact around the world.

Q: Why did you seek a career in global surgery?
A: When I was a freshman in high school, we were shown a video that mentioned women in a low-resource region dying during labor due to lack of access to medical and surgical care. Since that point, I have had a desire to help make health care accessible to everyone, regardless of resource limitations.
Q: Is global surgery a relatively new field?
A: Historically, surgery was considered to be too expensive and complex to merit global health resources. However, with increasing availability of data showing the cost-effectiveness of investment in global surgery, the landscape has begun to change.
As a global health community, we are beginning to focus more on development of sustainable, long-term surgical infrastructure as a means to achieve improvements in both the physical and economic wellbeing of even the world's most impoverished nations.
Q: What role does technology play in global surgery?
A: Technology is foundational to global surgery. Through low-cost innovation and device development, we can facilitate high quality care for populations that can most benefit from it.
For example, innovations allowing inexpensive laparoscopic surgery in regions where it would otherwise be cost prohibitive can reduce time before post-operative return to work. This can be life-changing for families that face catastrophic and impoverishing expenditure related to the financial burden of surgery. It is clear that there is a direct relationship between improvements in low-cost technology and improvements in the health and financial wellbeing of patients and families.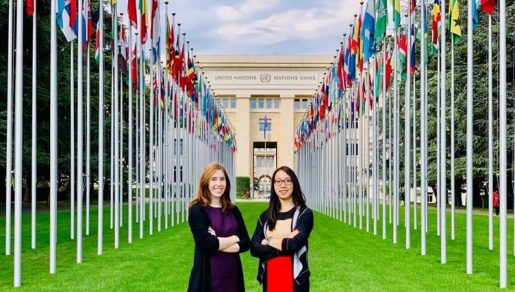 Q: You've worked on developing technology for low-resource settings. Can you tell us about it?
A: Yes. This past year, I worked with Dr. Stuart Corr and the INSTINCT program at Baylor and students from Rice University on developing sustainable, low-cost, 3D-printed laparoscopic instruments. Our goal is to design high quality but inexpensive laparoscopic instruments that can be printed with locally sourced materials.
Q: Are you working on any other initiatives to promote global surgery?
A: Yes, along with Drs. Larry Hollier and Youmna Sherif, we are working with a number of international surgical organizations to create a unified set of international standards and guidelines for safe surgery globally.
Also, we collaborated with the National School of Tropical Medicine and the Department of Obstetrics and Gynecology to provide a week-long course to train surgeons in skills necessary for humanitarian and austere environments. We offered both a certificate and a diploma pathway for trainees in tropical surgery, obstetrics, and gynecology. We will be holding the course again in the Department of Surgery Simulation Lab this coming year.
Q: Are there other global surgery initiatives at Baylor?
A: Yes, there are full-time Baylor faculty members from the Department of Obstetrics and Gynecology currently working in Malawi. Texas Children's Hospital and Baylor are developing a strong presence in pediatric surgery and anesthesia care there as well. As Chief of Global Surgery at Texas Children's Hospital, Dr. Jed G. Nuchtern has worked to create new partnerships around the world. Additionally, we now offer a rotation in rural Texas through the Global Surgery Fellowship.
Learn more about the General Surgery Residency and Global Surgery Track at Baylor.
-By Debbie Sugarbaker, editor with the Department of Surgery at Baylor