Purchasing hearing aids? Know your options
There are many factors to consider when purchasing hearing aids. However, doing a simple online search can send you down a rabbit hole of hearing aids and related devices, resulting in unrelenting confusion.
Whether you are an experienced user or thinking about investing in your first set of devices, it's important to make an educated decision about hearing aid technology and where you make your purchase.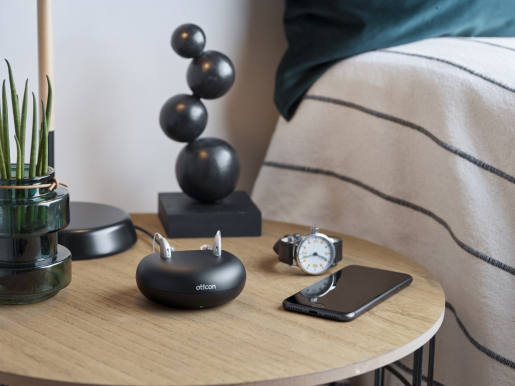 Discuss options with a hearing professional
Here are some good questions to ask when meeting with your hearing healthcare professional about purchasing hearing aids:
What do the stated charges include?
Who can program the device if I need or want to change providers?
How do you verify that the hearing aids are programmed appropriately?
Do you perform real-ear measures?
What is the length of warranty and what does it include?
What is the expected life of the device?
What are the realistic expectations I should have when using this device?
What follow-up care should I expect?
Do I need to see a physician before getting hearing aids or other devices?
Audiologists
Audiologists are typically trained to perform real-ear measurement (REM) during the initial hearing aid fitting. REM is performed by placing a small microphone in the ear canal with the hearing aid, which measures the level of the sounds arriving at the eardrum. These measures are crucial, as they account for the size and shape of an individual's ear canal and ensure that the patient is receiving the right amount of amplification from their devices.
Too little amplification will result in limited benefit from the devices and too much amplification will result in discomfort for the patient and, likely, discontinuation of use.
Audiologists are also skilled in fine-tuning adjustments based on patient report following the fitting. They are knowledgeable about hearing aid accessories, which can be used with hearing aids to further improve speech understanding in noisy environments.
Most audiologists "bundle" the cost of the hearing aids they sell together with included services, such as the initial fitting and follow-up services. They should provide patients with this information at the consultation appointment and when dispensing the devices.
Where are hearing aids purchased?
Devices can be purchased from an audiologist working in a private practice or alongside ear, nose, throat (ENT) physicians, from hearing instrument specialists, or at stores such as Costco or Sam's Club.
Additionally, hearing aids will soon be available over-the-counter (OTC) in retail stores and pharmacies.
Retail stores
Some retail stores employ hearing instrument specialists and, occasionally, audiologists to dispense hearing aids and provide follow-up services. Hearing aids sold at these stores are usually one to two "generations" behind current hearing aid technology and are sold at a lower cost compared to those sold by a private practitioner. Locations will vary in terms of follow-up services included in the cost.
Devices purchased at these locations may be "locked," meaning they can only be programmed or adjusted at that location, or at other branches of that specific retailer.
Most importantly, a patient should confirm that REM is used at the initial fitting before making the decision to purchase at one of these stores, as protocols may vary between locations.
Over-the-counter hearing aids
While the upcoming introduction of OTC hearing aids is designed to make hearing aid technology more accessible to patients, it's important to remember that these devices are intended for a select group of patients. Patients should be evaluated by an audiologist prior to purchasing these devices to make sure they meet the criteria and to rule out any medically treatable causes of their hearing loss.
OTC hearing aids cannot be programmed by a hearing healthcare professional. The user can only make small, overall volume adjustments with a control onboard the device – another reason why it's important to discuss this option with an audiologist before making the purchase.
Want to learn more about hearing aid technology? See services at the Center for Hearing and Balance at Baylor College of Medicine or call (713) 798-5900 to schedule an appointment.
Additional Resources
Why hearing loss inspired me to become an audiologist
Hearing loss: How modern treatments, technology can help
-By Dr. Laura Schadt, an audiologist with the Center for Hearing and Balance at Baylor College of Medicine