Noninvasive prenatal testing: Knowledge is power, or is it?
"How much prenatal genetic information do you actually want?" asked WIRED Magazine earlier this spring. The article explored the burgeoning market in noninvasive prenatal testing (NIPT), a method that uses genetic technology to test small fetal DNA fragments found in a pregnant woman's blood.
By sequencing thes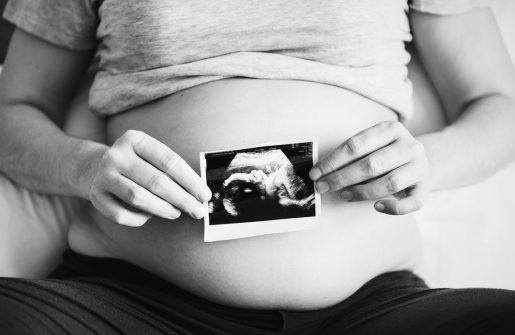 e DNA fragments, it's possible to learn about different medical conditions the fetus might have or be at risk for developing, as well as other, non-medical information. Several new companies are springing up to offer the service to expectant parents.
As someone whose work involves researching how parents respond to their newborn's genomic information as part of the BabySeq Project, I was intrigued by the WIRED article.
The BabySeq Project is a randomized clinical trial exploring the integration of genomic sequencing into the clinical care of sick and healthy newborns. Parents who signed up for the study were randomized to receive either standard of care plus a family history report alone, or with newborn genomic sequencing (nGS). We surveyed the parents and the clinicians that provided care to the enrolled infants throughout the study.
When we asked parents and clinicians about the risks and benefits of nGS before they received any results from the study, we found that parents perceived more benefit and less risk of nGS than did clinicians.
We also asked parents and clinicians what risks they had in mind, and both groups listed: potential to receive unwanted or uncertain information, potential for future discrimination, and psychological distress stemming from receiving this type of information.
When we asked about benefits of nGS, both groups identified early identification and early treatment, but parents identified additional benefits that clinicians did not. Parents named benefits beyond just clinical benefits, including the ability to prepare (even if the condition was untreatable) and the value of having information ("knowledge is power").
It seems that the parents who signed up for our BabySeq Project were anticipating benefits of nGS that their clinicians were not, making us wonder –  are clinicians a bit too skeptical of new medical technologies? Or do parents have unrealistic expectations for their newborn's genomic information?
I now have similar questions about NIPT: what do parents-to-be and their clinicians think about these new companies offering this information? What do parents hope to learn? Are there gaps between clinicians' and parents' assessments of the risk-to-benefit ratio of NIPT? And if so, how does that affect clinical care for these expectant parents? I'm curious to see how the NIPT space evolves over time. How much information do parents really want?
If you or your partner were expecting a child and NIPT was available, would you want to have the test done?
Yes (74%, 14 Votes)
No (26%, 5 Votes)
Total Voters: 19

Loading ...
Editor's Note: The results reflected in this poll do not reflect the views of Baylor College of Medicine.
-By Stacey Pereira, Ph.D., assistant professor in the Center for Medical Ethics and Health Policy at Baylor College of Medicine