The case for expanding perinatal depression screening
Ten to 25% of women in the United States suffer from perinatal depression, commonly referred to as post-partum depression (PPD). Not only does PPD create a burden for mothers, but it has known effects on child health and development.
PPD is associated with birth complications and disruptions in maternal-infant bonding, which lead to poorer childhood cognitive performance.
Short-term health consequences for the infant include decreased use of pediatric preventative care appointments and increased use of emergency department (ED) services.
The American College of Obstetricians and Gynecologists recommends that clinicians use a standardized, validated tool to screen for mood and anxiety disorders at least once during the perinatal period.
Due to the strong ties between maternal and child outcomes, pediatric healthcare visits are also important intervention points for PPD screening and intervention, and the American Academy of Pediatrics recommends integrating PPD surveillance and screening at the one-, two-, three-, and six-month visits.
Yet, screening in OB and pediatric practices remains variable, and despite these strong national recommendations on PPD screening recent data suggests that up to 85% of mothers are missed in routine outpatient screening.
Low-income populations are particularly at risk of being missed as highlighted in a report on PPD by the 84th Texas Legislative Session, which found only 1.7% of women enrolled in Medicaid who gave birth in Texas were diagnosed with PPD in 2014.
As a result, during the 85th Texas Legislative Session, HB2466 was signed into law, allowing for medical coverage for certain services related to maternal depression under the Medicaid or Children's Health Insurance Program, including reimbursement for screening during the infant's well-child check.
In the 86th Legislative Session, HB253 and SB750 were signed by the House and Senate.   HB253 calls for a five-year strategic plan to improve access to PPD screening, referral, treatment, and support services. SB750 is an application for funding to implement a model of care for high-risk Medicaid enrollees and includes support for a PPD treatment network for women enrolled in Medicaid.
This Texas legislature's provisions for maternal mental healthcare have the potential to positively impact countless women and children.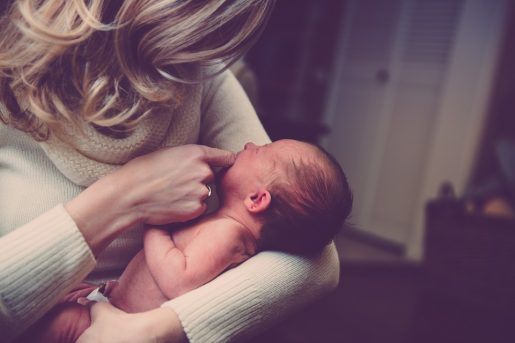 Yet, it is not enough. Two-generation strategies to healthcare and health policy are increasingly recognized as promising approaches to improve outcomes in the pediatric population. This strategy addresses the needs of children and their parents concurrently, recognizing that a parent's health is crucial to the child's health.
With continued focus on two-generation strategies to improve health outcomes, it's important to meet mothers where they are and expand PPD screening efforts.
Community organizations such as Well Infant Child and Supplemental Nutrition Assistance Program offices should be considered as touch points for screening.  Additionally, we should leverage the staff and resources of major systems such as children's hospitals' emergency rooms and inpatient units.
Given the potential use of emergency department services for primary care in high-risk populations and increased visits in the infants of mothers with PPD, this is a natural extension of PPD screening services. Funding for pilot programs is needed in order to increase PPD screening and detection.
The job of PPD screening shouldn't fall on pediatricians during well-child care alone, especially given the constant and increasing pressures on pediatric clinics to do more during a well-child check within a short amount of time.
Caring for infants and their mothers is a shared responsibility, and future legislative sessions should consider supporting medical coverage of screening and interventions for PPD during infant emergency and acute care visits.
–By Michelle Ann Lopez, M.D., M.P.H., assistant professor of pediatrics-hospital medicine and health policy scholar in the Center for Medical Ethics and Health Policy at Baylor College of Medicine